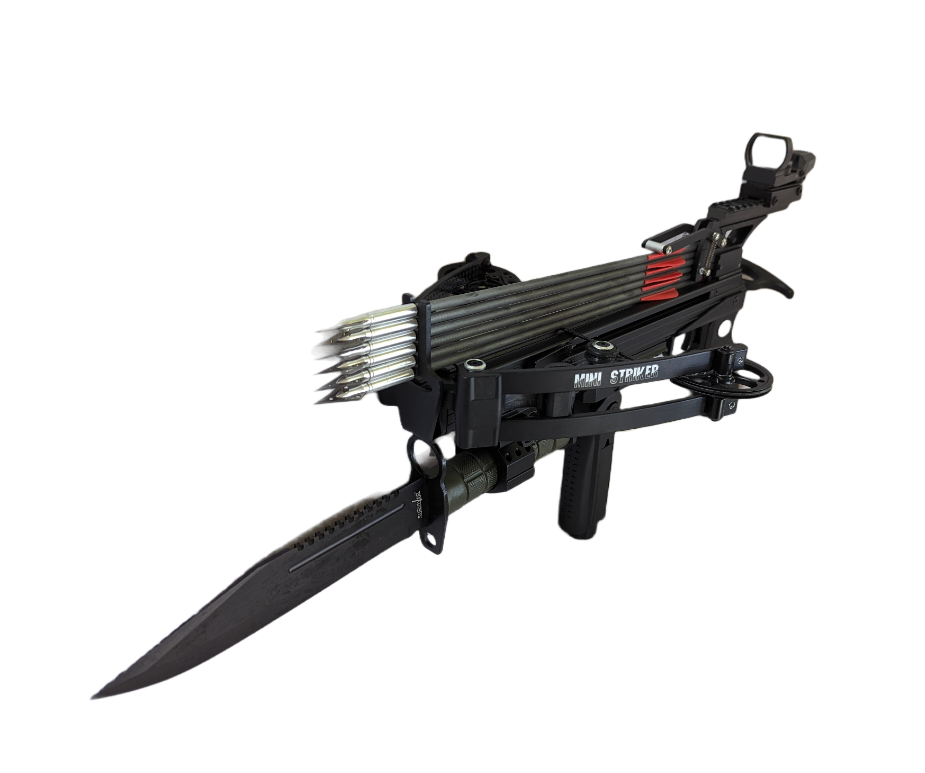 Perfect for Home Defense
Not only does the Mini Striker Home Defense look intimidating, but it also stealthy and completely silent, with enough power to eliminate a threat in close quarters.
The red dot sight provides the necessary optics, and the bayonet is an excellent last resource.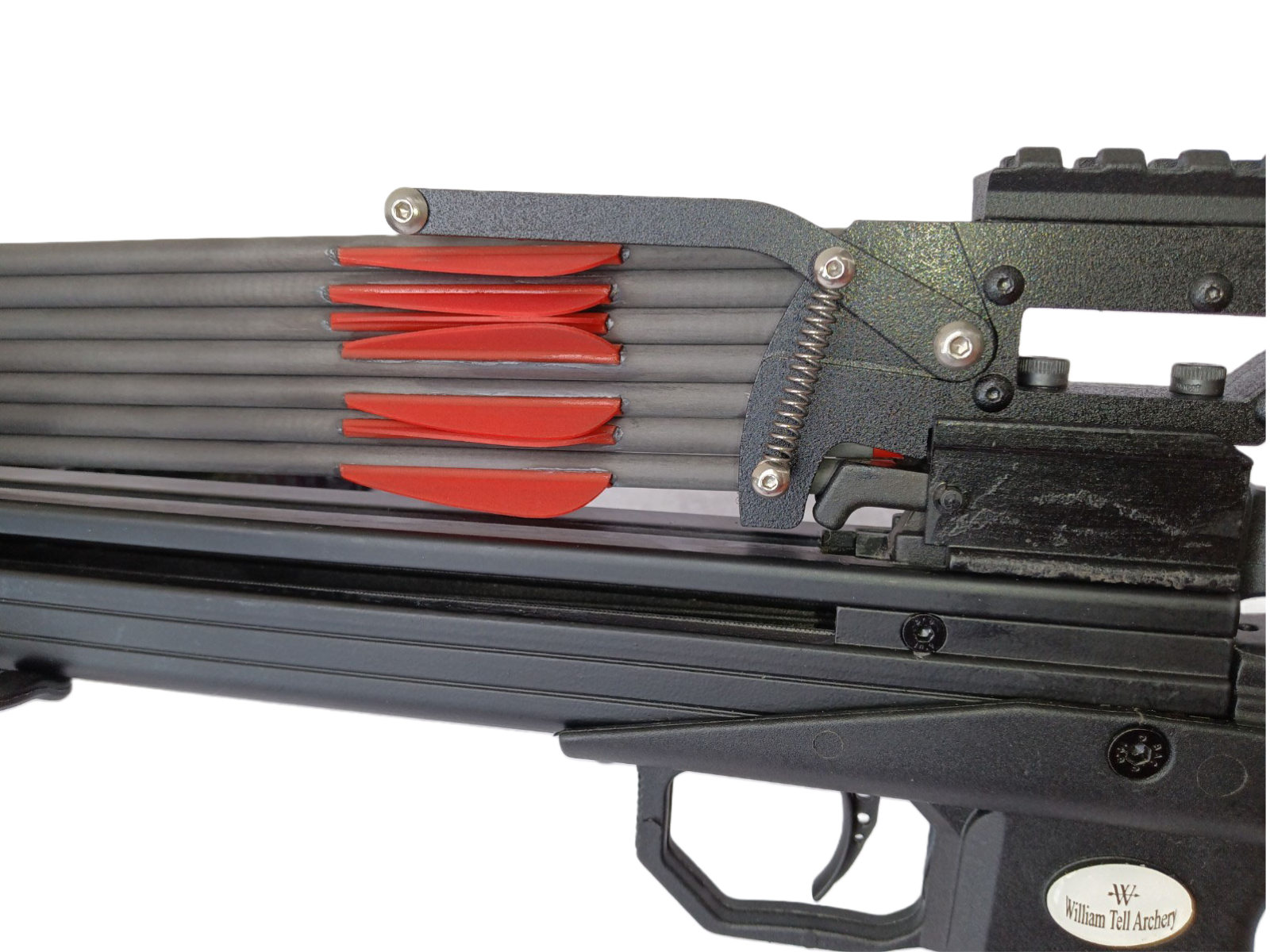 Effective
The repeater system is designed for arrows to touch the string, taking full advantage of the power of the Mini Striker while avoiding damage to the string.  This, in combination with the revolutionary built-in crank, allows you to deploy the magazine in under 25 seconds.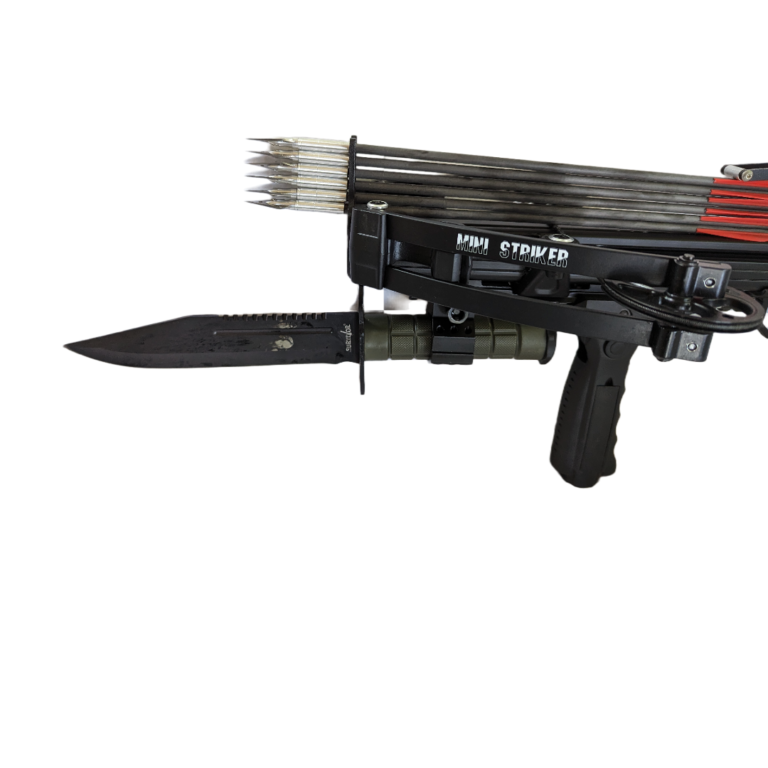 Broadhead Capable
Not many repeaters will allow you to use broadheads.  The Mini Striker Home Defense allows you to use Mini Striker broadheads and also some commercial single blade broadheads.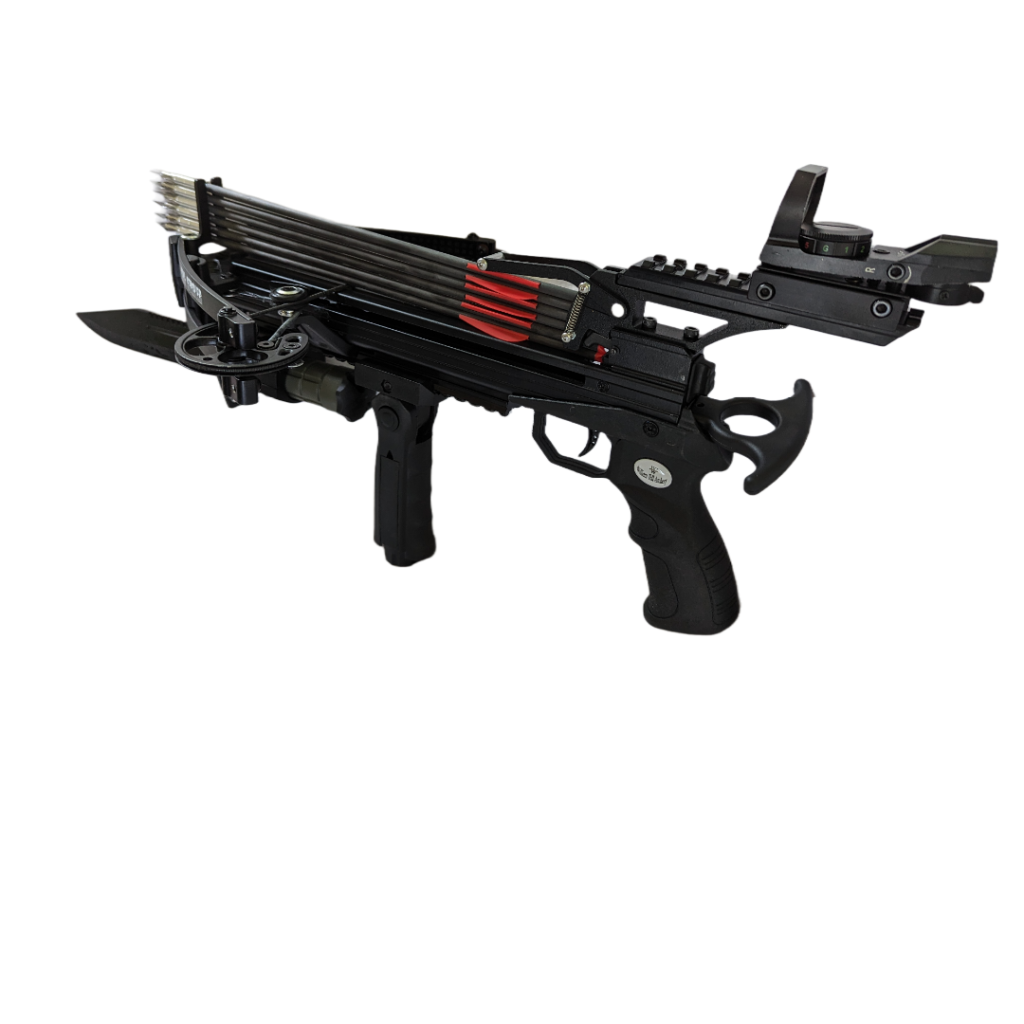 The Home Defense kit makes the Mini Striker the perfect tool for protection where fire arms are not an option, or as a silent alternative.
Its small size allows for maneuverability in small spaces, the built-in crank and magazine allow you to reload bolts quickly, and the red dot sight makes it accurate and lethal.
If all that fails, you have the bayonet to take care of business.
Included in the package:
-Manual
-120lb Mini Striker pistol crossbow
-6 bolt magazine
– 6 broadhead capable bolts
-Red/green dot sight
-6 inch lower rail upgrade
-Removable vertical handle
-Bayonet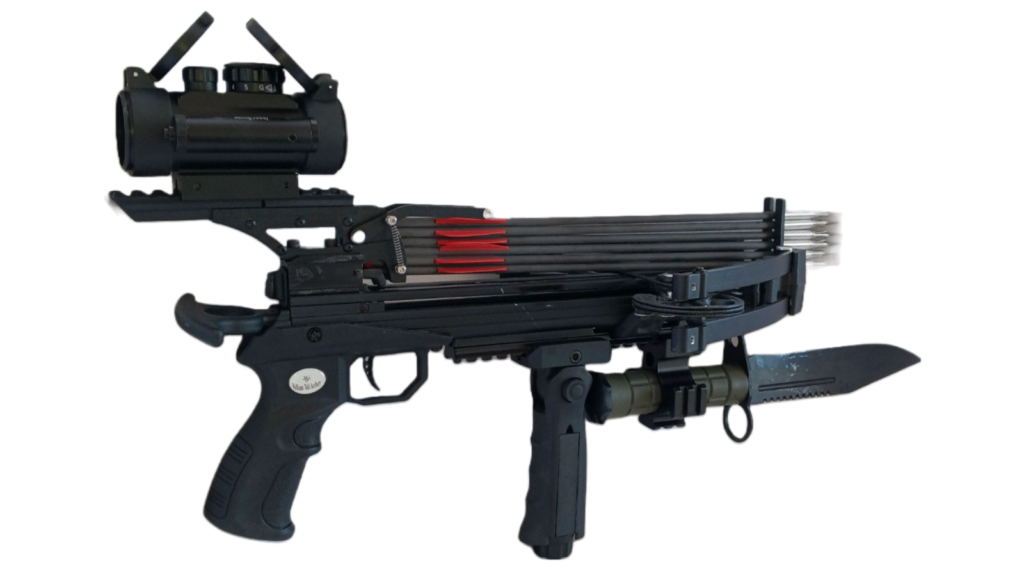 William Tell Archery Supplies
Average rating:
0 reviews