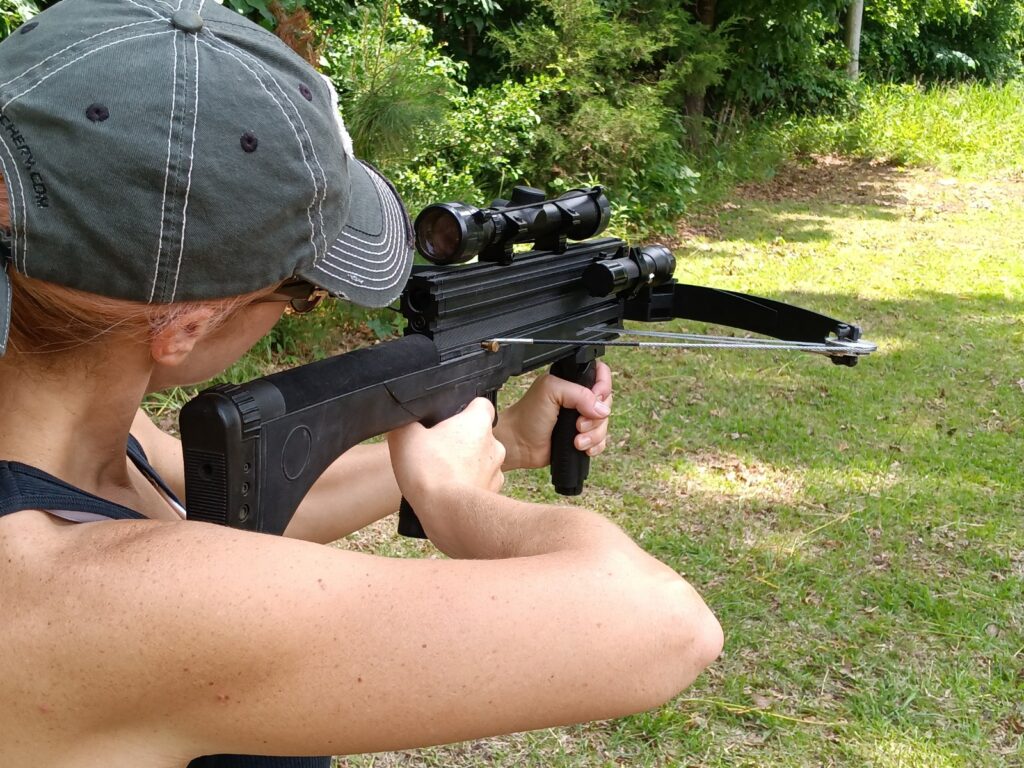 Versatile ,Efficient and Accurate
The WT4 is is visually stunning for one and looks absolutely menacing.It has a way of appearing both stealthy and dangerous at the same time. The red dot sight conveys a feeling of confidence and accuracy when looking down-barrel at your target. It also gives you the ability to steady your aim while looking through the scope with one eye and simultaneously using the red dot for increased accuracy.
200 balls magazine , unrivaled un the market.

Power stroke 9″

Limb weight 80lbs or 120lbs depending on model

Weight 8.6 lbs

240 – 290 FPS

21″ wide by 30″ long
The WT4 Crossbow from William Tell Archery is great target practice and small game hunting tool with an amazing tactical look
TACTICAL LIGHT AND BEAM AIMER
have the edge under the cover of the night with the tactical light and laser sight.
It allows you to aim 13 yards away in darkness.
4X32 SCOPE INCLUDED
4 x 32 scope included and a 200 balls magazine, you won't find a crossbow with a bigger mag in the market.
ADJUSTABLE HANDLE
The vertical handle rest in a 6 inch rail and it has a 120 degree range of movement.
An internal compartment allows you to carry small items inside like matches, string etc.
CAN SHOOT UP TO 40 YARDS IN THE DARK
Depending on conditions it can shoot up effectively up to 40+ yards at night.
35 yards in total darkness
BIGGEST BALL MAGAZINE IN THE MARKET