WT4 steel ball tactical crossbow with magazine
with reinforced limbs (25% faster)
**THIS IS THE 10 YEAR ANNIVERSARY  EDITION WITH SILVER ACCENTS***
Please let us know if you would like to get extra attachments (bayonet, sling, bipod)

m4 tactical  assault crossb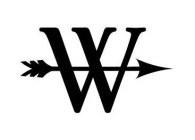 William Tell Archery
Concept Crossbows


WT4 steel ball tactical crossbow with magazine
with reinforced limbs (25% faster)
This crossbow looks as if it was extrapolated from the virtual worlds of Call of Duty and manifested as a solid object in the 3rd dimension. Based on the legendary WT4 Colt tactical carbine this is definitely one of the coolest tactical crossbows for sale online at the moment.
This really is an amazing tactical crossbow. It is visually stunning for one and looks absolutely menacing. It has a way of appearing both stealthy and dangerous at the same time. The red dot sight conveys a feeling of confidence and accuracy when looking down-barrel at your target. It also gives you the ability to steady your aim while looking through the scope with one eye and simultaneously using the red dot for increased accuracy. With both of these methods employed you will be all the more likely to pierce your target with a bulls eye each time you fire. The SWAT light attachment shines a super-bright beam of light right at your target and lights up the entire area so you can maneuver around at night without stumbling over obstacles.  The bow has a 180 round magazine which holds 5 gram (8 mm) steel ball bearings which are automatically loaded into the firing chamber each time the bow is cocked. This bow has a draw weight of 100 pounds and weighs in at a maneuverable 6.83 pounds. This bow is highly accurate and effective up to 82 yards (248 feet). This crossbow comes equipped with two featherless arrows and one two-pronged fishing arrow for all of you avid hunters out there.
If you wish to purchase more arrows you can buy them from our store.
Please check out this informational video
Check out this online review:
http://www.gadgetreview.com/2013/09/m4-tactical-crossbow
http://hiconsumption.com/2013/05/m4-tactical-crossbow/
http://lonestarparson.blogspot.com/2013/09/m4-tactical-crossbow.html
http://suburbanbushwacker.blogspot.com/2013/10/m4-tactical-crossbow-review-pt1.html
Features
32 X 4 scope
Very accurate
Laser sight
Tactical light
Cannon tip
Cylindrical deck
Foldable handle,
200 balls magazine
Self clocking capability.
Specifications
Stock: Nylon
Body: aluminum .
Limbs : steel
Weight : 6.82 lbs
Draw weight 100 lbs
Feeding mode : Manual – magazine .
Effective range : 246 ft
FPS: 200
Overall size:28*21*11.31 inches
Accessories:
2 X featherless arrow
1 X harpoon
80X 8 mm steel balls.
Tactical light
Laser sight
Cannon tip increases accuracy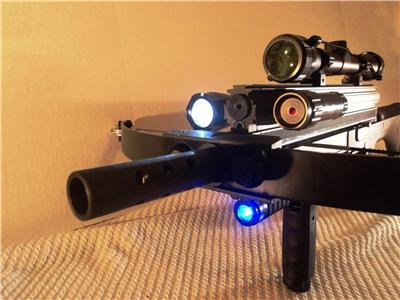 32 X 4 scope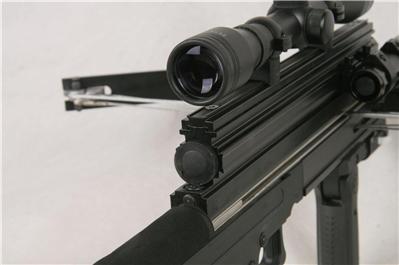 Laser light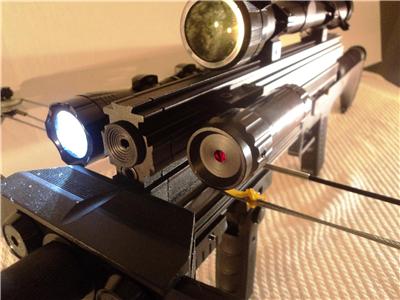 Tactical Light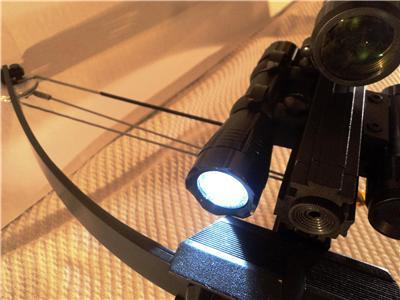 Folding Handle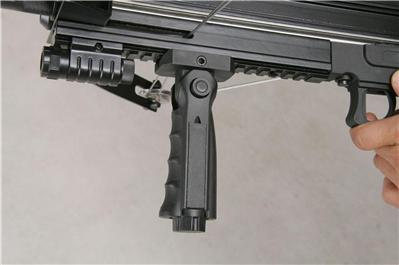 Safety tips
Please make sure you follow the steps below to cock the string:
Put the SAFETY SWITCH in FIRE Position;

Pull the string backward to the end, until you here a click sound or the string hit the very end wall;

Now you should see the SAFETY SWITCH in SAFE Position automatically and the string has been cocked and locked. Before fire a shot, you will need to put the SAFETY SWITCH in FIRE Position, and then you can pull the trigger to fire. Never dry fire the crossbow, which means you will need to always fire with an arrow on it.
https://williamtellarcherysupplies.com/product-category/crossbow/
Disclaimer
You must be over 18 years old to bid, buy and/or use crossbows and pistols. We are not responsible for any damages arose from the use of this item. Please consultant your local regulation before you purchase from us.
WARRANTY
This product is covered with a 1 year warranty from the moment of purchase.
This warranty covers the stock, trigger mechanism and limb assembly. Not covered are: strings, cables, arrows,; damage caused by abuse, dry firing, modification or failure to perform normal maintenance; or any other expense, consequential damages, coincidental damages, or incidental expenses including damage to property or person. There are no other warranties expressed or implied.