survival crossbow
Prepper crossbow
Bug all out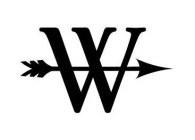 William Tell Archery
Concept Crossbows

We sell spare parts for all our products at a very reasonable price, unlike bigger brands who require you to send your item back to them so they can charge you for service,S&H and other charges.
WT-SCOUT super compact crossbow fold-able limbs and adjustable stock
The WT-SCOUT crossbow is designed for portability in the field. Fully unfolded is 29 1/2 inches long by 30 inches wide , once limbs are folded and stock is pulled back it is only 20 inches long by 5 inches wide. The scope is very easy to remove is necessary.




You don't need any tools to set it up , .





It features a vertical handle, 4 x 32 scope and safety system.
Features
– Fold-able limbs.
– Adjustable stock.
– Light weight.
– Fiberglass limbs
– 4 x 32 sight
– Safety lock
Specifications
Weight: 6 lbs
effective range: 311 foot
Tension test: straight draw: 100 lb
Fps: 270
Steel stock , aluminum body , fiberglass limbs..
Feeding mode : Manual
Overall size: 29″ 1/2 by 30 " unfolded , 20″ by 5″  completely folded.
What comes in the package:




3 x practice  arrows


4 X 32 scope
2 strings.
Cool looks , easy handling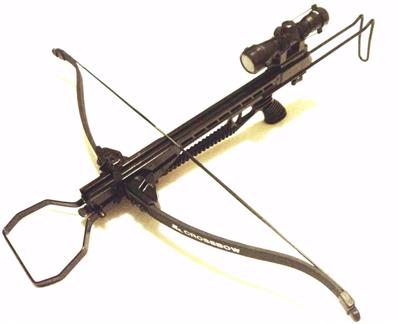 34 X 4 scope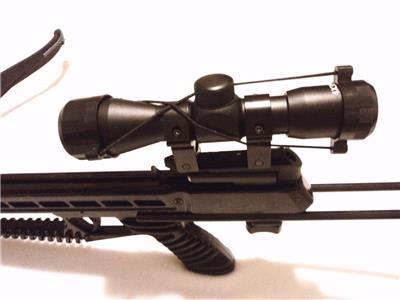 Alternative mechanical sight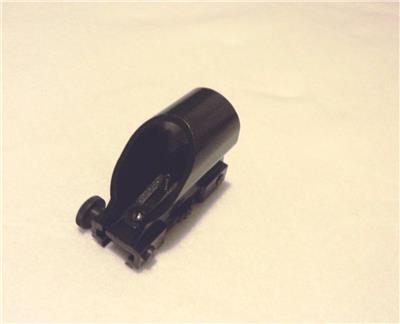 Retractable stock and folding limbs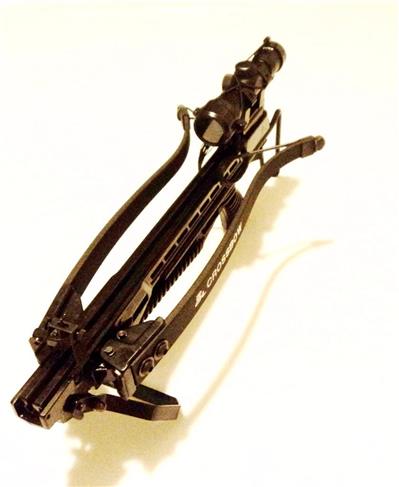 Stock can be adjusted on 7 settings 1/2 inch apart.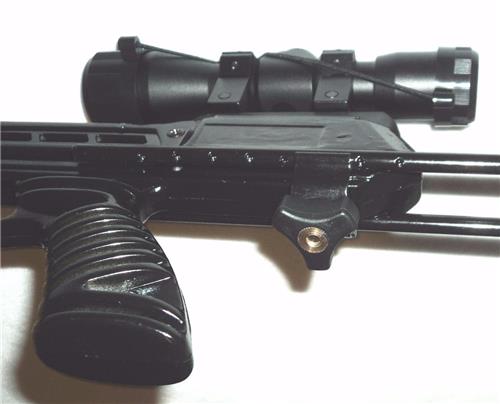 Safety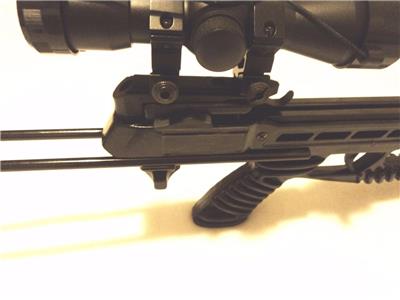 Carryng bag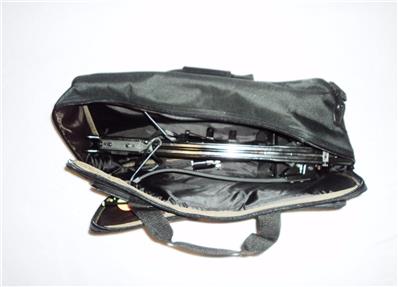 With arrow pocket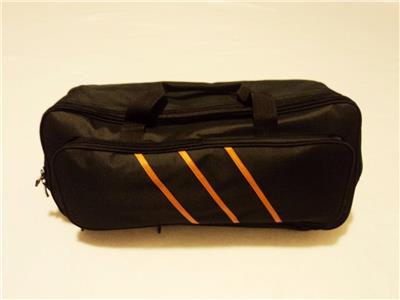 What is in the package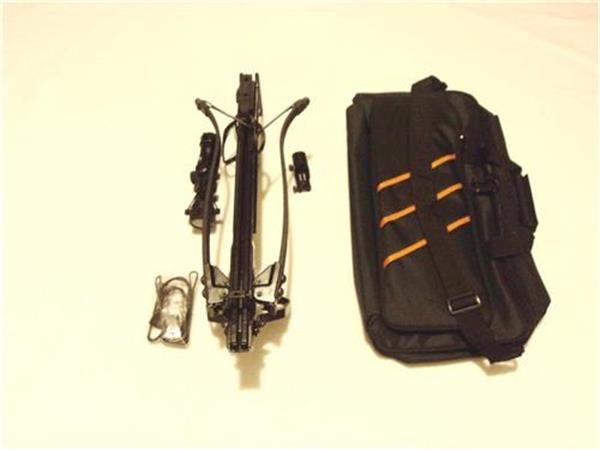 Safety tips
Please make sure you follow the steps below to cock the string:
Pull the string backward to the end, until you here a click sound or the string hit the very end wall.

Never aim the crossbow to yourself or any one else when the crossbow is loaded.
Disclaimer




You must be over 18 years old to bid, buy and/or use crossbows and pistols. We are not responsible for any damages arose from the use of this item. Please consultant your local regulation before you purchase from us.
https://www.ebay.com/itm/WT-SCOUT-Foldable-Crossbow-w-Retractable-Stock-4-x-30-scope-great-Bug-Out-Bag/232342189949?hash=item3618ac777d:g:dicAAOSw3ydVw~9I
https://www.ebay.com/itm/WT-SCOUT-Survival-Foldable-Fishing-Crossbow-w-Retractable-Stock-4-x-30-scope/332289029282?hash=item4d5df834a2:g:BhQAAOSwRXRZWETD
https://williamtellarcherysupplies.com/product-category/crossbow/
William Tell Archery Supplies
Average rating:
0 reviews