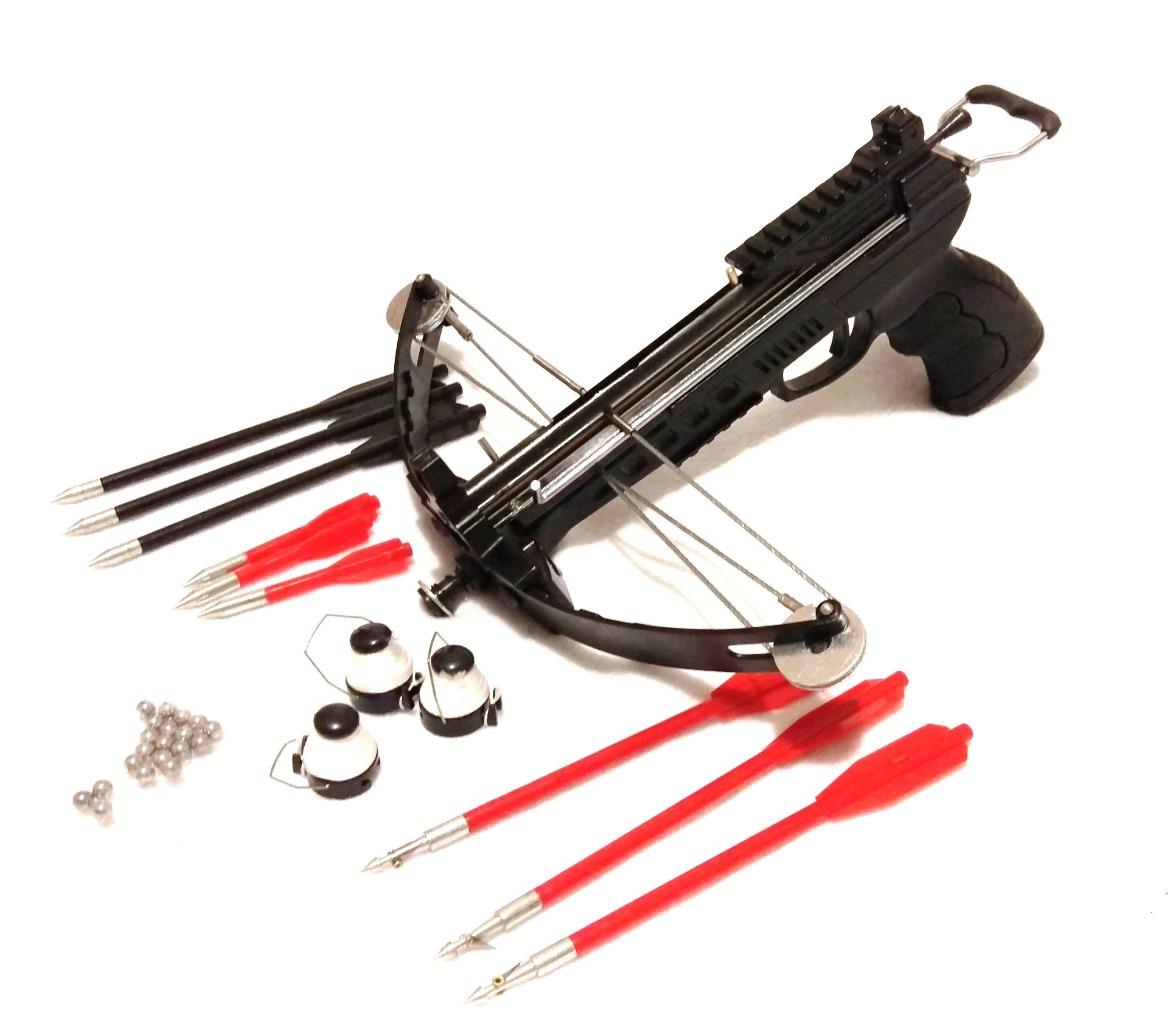 William Tell Archery
Concept Crossbows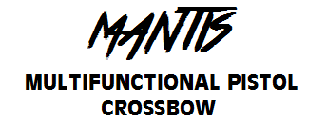 TACTICAL VERSION INCLUDES LASER SIGHT AND TACTICAL LIGHT
We sell spare parts for all our products , unlike other brands who require you to send your item back to them so they can charge you for service , S&H and other charges.
This multifunctional pistol crossbow can shoot 2 wing bolts , 6 mm steel balls, fishing forks and short prince arrows . It features a steel ball magazine with capacity of 20 , which feeds steel balls to the crossbow as the balls are being fired.
Sturdy build , nylon handle aluminum body and steel limbs .
Cool compact design , because its compound bow it can still pack a punch with is small size.
It comes outfitted with two 11 mm Picatinny rails.
Unlike other pistol crossbows in the market with a plastic frame and aluminum limbs, this pistol is made out of high quality nylon and steel limbs, making it more durable than most pistol crossbows.
The fishing dart can penetrate a carp trough about 3 feet of water.
Check out this video:


Mantis Fihing Pistol Crossbow – YouTube
Video will open in a new window
Using the eBay App? Paste link into a browser window:
[isdntekvideo]

WHY BUY A STEEL CABLE CROSSBOW?
– Durability: a steel cable last  several times more than regular string.
– Easy cocking: because the Piranha has cams , it takes considerably less effort to cock it compared with a regular   stringed pistol crossbow.
WHAT CAN YOU SHOOT WITH  THE PIRANHA USING 6 MM BALLS?
– You can kill a squirrel from 20 feet, but with some practice you can do it from 25 feet.
  Remember , you don't have to reload , just cock it and the next ball will drop.
Features
Compound bow
Sturdy build , made out of aluminum , most of the pistol crossbows in the market are made out of plastic.
Shoots:
– bolts
– fishing forks ,
– 6 mm steel balls
– prince arrows (short bolts)
-20 steel ball magazine.
– Two piccatiny rails
Automatic ball feeding system.
Specifications
Weight 1 kg
active range:164 ft
Tension test draw: straight draw: 60 lbs
FPS: 130 FPS
Dimensions:33*35*16 cm
Draw weight: 38 lbs
What is in the package:
– 3 X fishing bolts
– 3 X bolts
– 3 X short prince arrow
– 20 X 6 mm steel ball.
– 3 X 8 feet fishing lines
– Laser sight
– Tactical light
Compact and powerful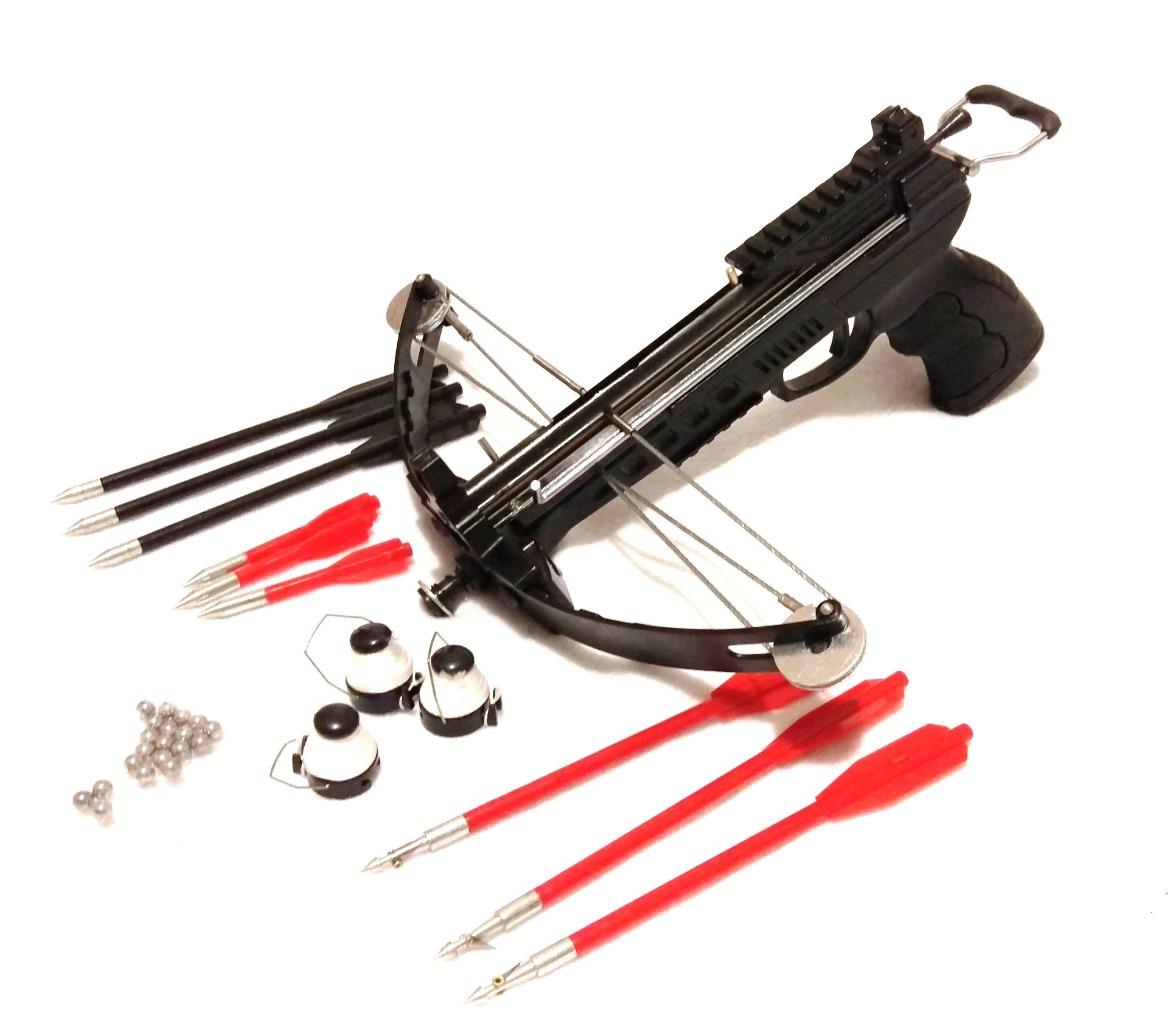 Fishing line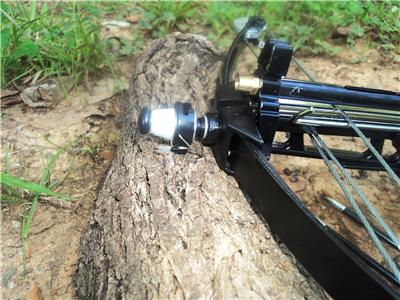 Safety lock and cocking assistance aouto loading system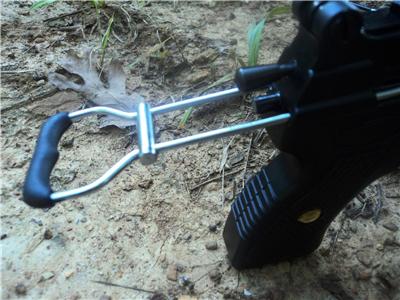 20 steel ball magazine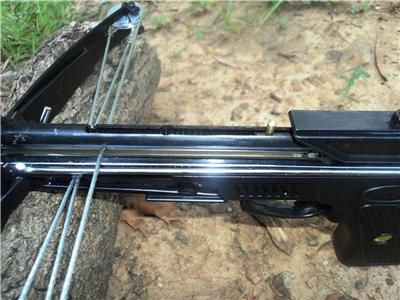 Ergonomic handle with synthetic foam hand grip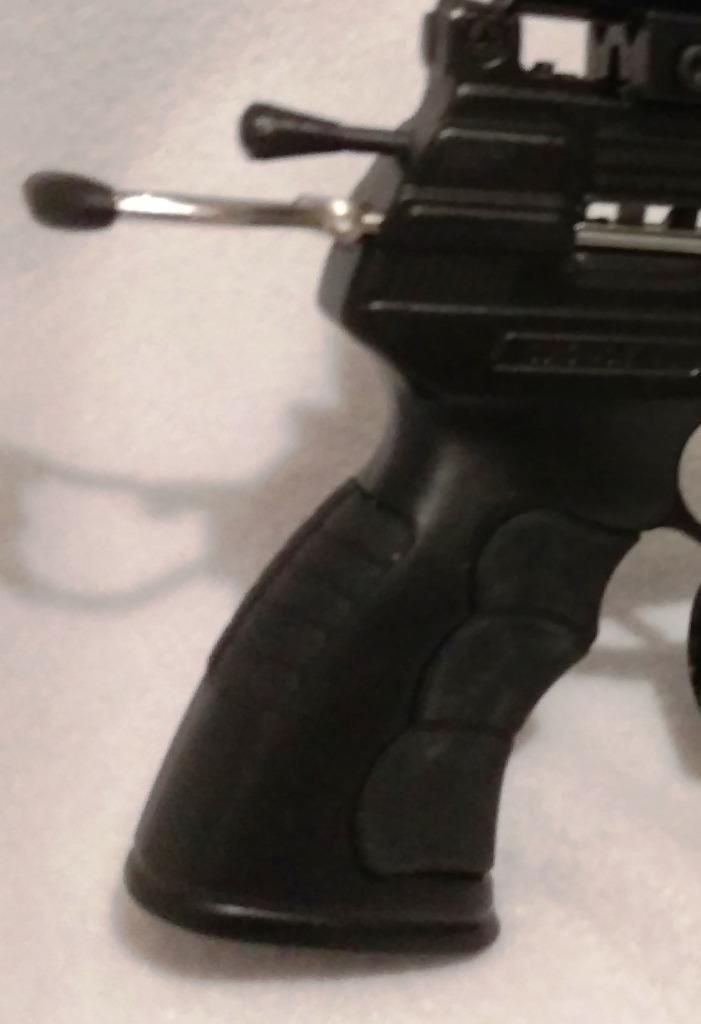 11mm Top Piccatinny rail
11mm Lower Piccatinny rail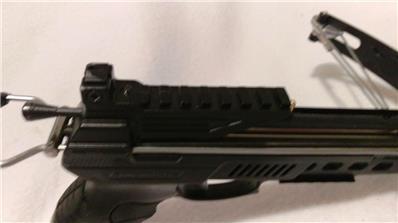 11mm Lower Piccatinny rail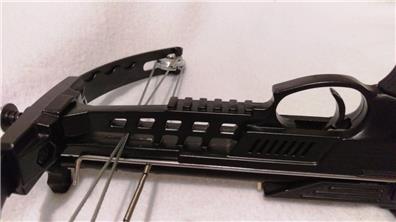 Safety tips
Please make sure you follow the steps below to cock the string:
Put the SAFETY SWITCH in FIRE Position;

Pull the string backward to the end, until you here a click sound or the string hit the very end wall;

Now you should see the SAFETY SWITCH in SAFE Position automatically and the string has been cocked and locked. Before fire a shot, you will need to put the SAFETY SWITCH in FIRE Position, and then you can pull the trigger to fire. Never dry fire the crossbow, which means you will need to always fire with an arrow on it.
Disclaimer
You must be over 18 years old to bid, buy and/or use crossbows and pistols. We are not responsible for any damages arose from the use of this item. Please consultant your local regulation before you purchase from us.
---
On Mar-08-14 at 14:48:17 PST, seller added the following information:
William Tell Archery Supplies
Average rating:
1 reviews
Jul 14, 2022
Crossbow pistol
I'm very happy with my purchase and am having a lot of fun with this crossbow pistol. It's sturdy and well crafted and definitely not a toy. Customer service has been exceptional and I'm very happy I chose the Mantis from William Tell. ✌️??