Product Description


We sell spare parts for all our products at a very reasonable price, unlike bigger brands who require you to send your item back to them so they can charge you for service,S&H and other charges.
William Tell Archery
Concept Crossbows
Inspired by the pirate crossbows used by the Buccaneer Pirates , THE WT-BUCCANEER combines the style of those iconic weapons with the advantages and versatility of modern multifunctional crossbows.
THE WT-BUCCANEER can be set up as both a regular bolt-arrow crossbow or a steel ball crossbow (bringing memories of a flintlock pistol) by using the detachable magazine.
With 100 lbs of draw , is suitable for both hunting or just target practice.
Check out this video:

Buccaneer dual crossbow – YouTube
Video will open in a new window
Using the eBay App? Paste link into a browser window:
[isdntekvideo]

It can be outfitted with a 4 x 20 scope, 4 x 32 scope and a red dot sight please ask us for details.
Specifications
Draw Weight : 100 lb
Cam system: Double cam.
Stock : Catalpa wood
Barrel/Limb : Steel/ Fiberglass
Velocity : 32 Grain 8mm Balls : 380 ft/sec
Velocity : 361 grain 17″ Bolts : 250 ft/sec
Power Stoke: 16.5″
Limb with: 20″
Length
21″

It Shoots
8 mm steel balls (listed under "
100pcs 8mm 5/6″ steel ball for crossbow and slingshoot")
Regular 16″-22″ crossbow bolts with or with out broadheads.
What is in the package
2x three feather long practice arrow
2 X 5 inch and a half bolts





Detachable ball feeder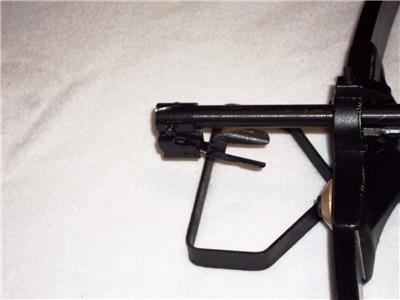 Ball feeder , max capacity 6 balls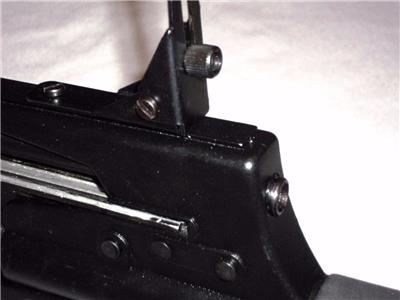 Safety tips
Please make sure you follow the steps below to cock the string:


Pull the string backward to the end, until you here a click sound or the string hit the very end wall;
Now you should see the SAFETY SWITCH in SAFE Position automatically and the string has been cocked and locked. Before fire a shot, you will need to put the SAFETY SWITCH in FIRE Position, and then you can pull the trigger to fire. Never dry fire the crossbow, which means you will need to always fire with an arrow on it.
WARRANTY
This product is covered with a 1 year warranty from the moment of purchase.
This warranty covers the stock, trigger mechanism and limb assembly. Not covered are: strings, cables, arrows,; damage caused by abuse, dry firing, modification or failure to perform normal maintenance; or any other expense, consequential damages, coincidental damages, or incidental expenses including damage to property or person. There are no other warranties expressed or implied.
Disclaimer
You must be over 18 years old to bid, buy and/or use crossbows and pistols. We are not responsible for any damages arose from the use of this item. Please consultant your local regulation before you purchase from us.