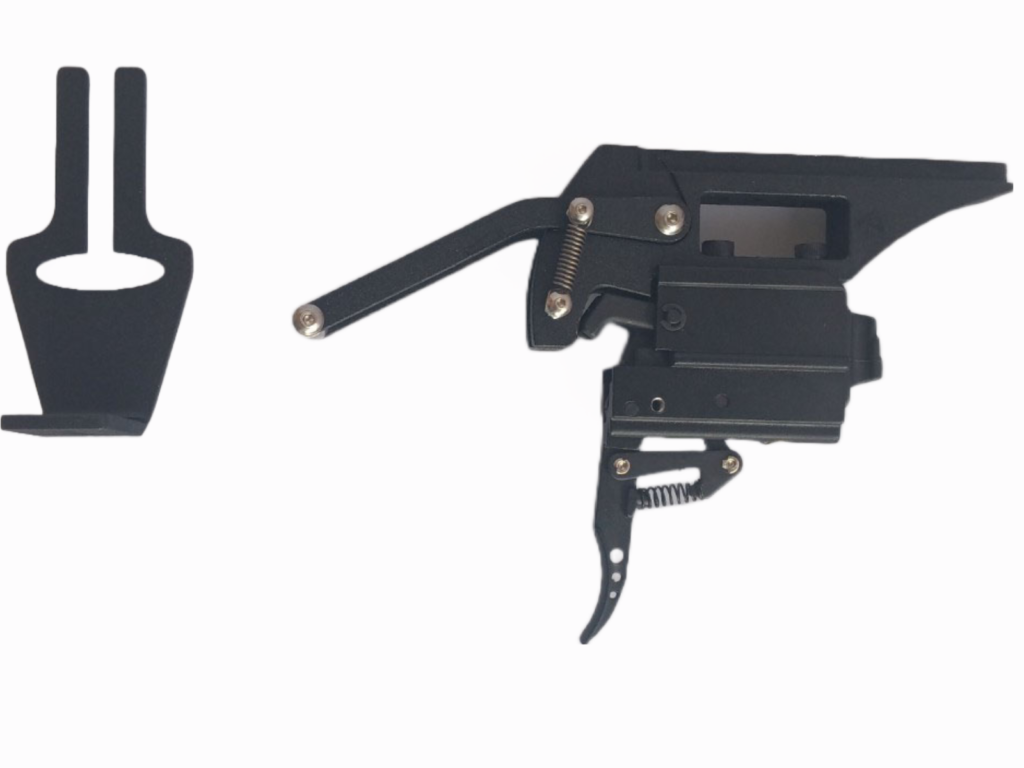 6 bolt magazine upgrade for 120lbs mini Striker pistol crossbow and 150lbs Mini Striker RD. 
Please contact us before buying if you want to outfit a Mini Striker RD with this system or if you have a mini Striker with buttstock.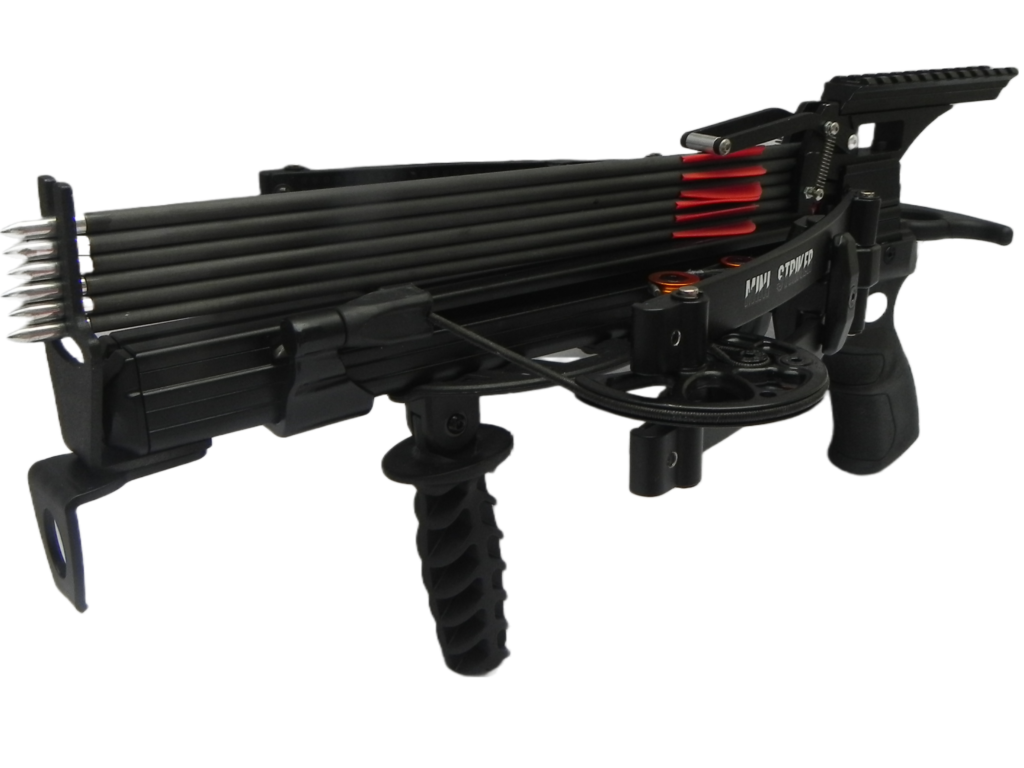 Delivering what mini Striker lovers were asking for.
-Fits up to 6 bolts
-Light and durable aluminum construction.
– Featuring a 22mm , 11 slot rail.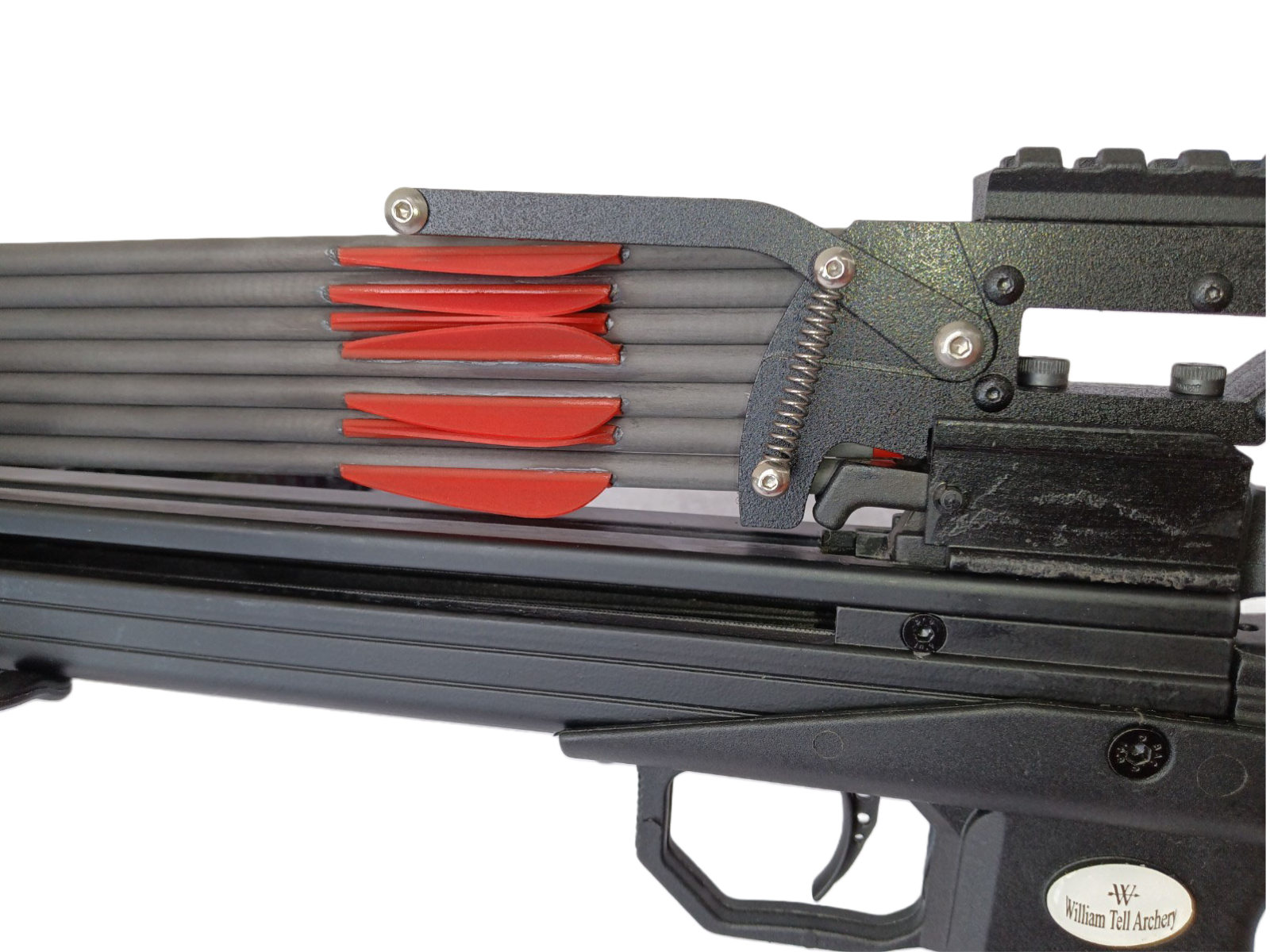 Effective
-The system is designed for arrows to actually touch the string taking advantage of the full power of the mini Striker and avoiding damage to the string.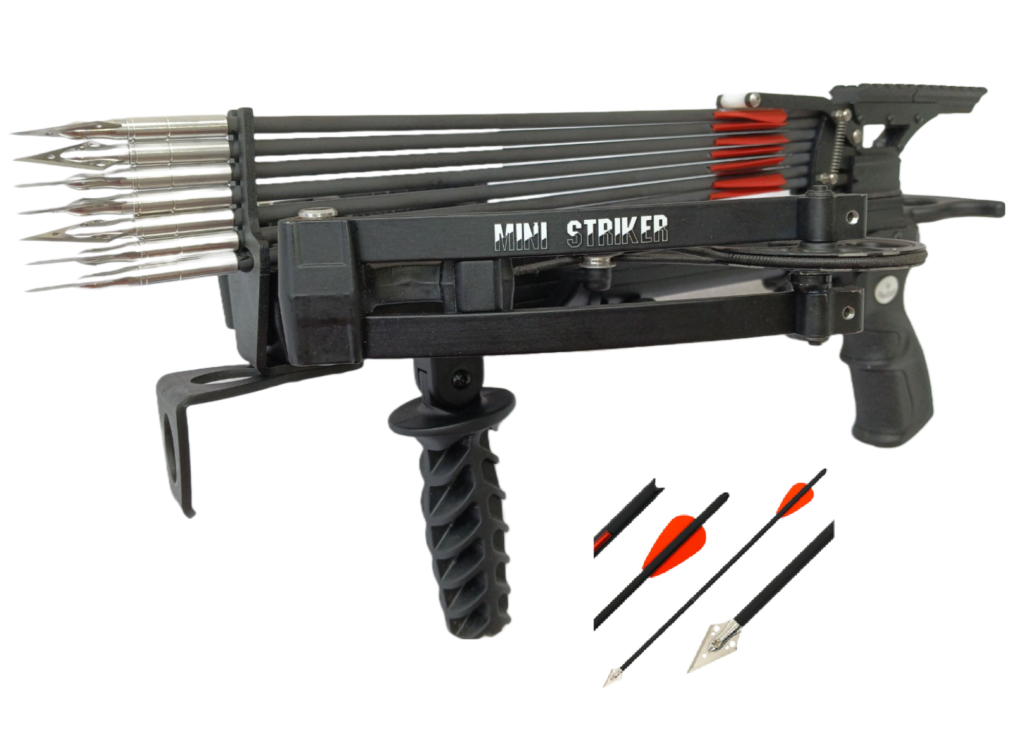 Can use broadheads
It allows you to use the broadheads that come with the mini Striker hunting bolts ONLY WHEN USED WITH THE 120lbs version.
William Tell Archery Supplies
Average rating:
0 reviews