80 lbs WT MONGOOSE FISHING CROSSBOW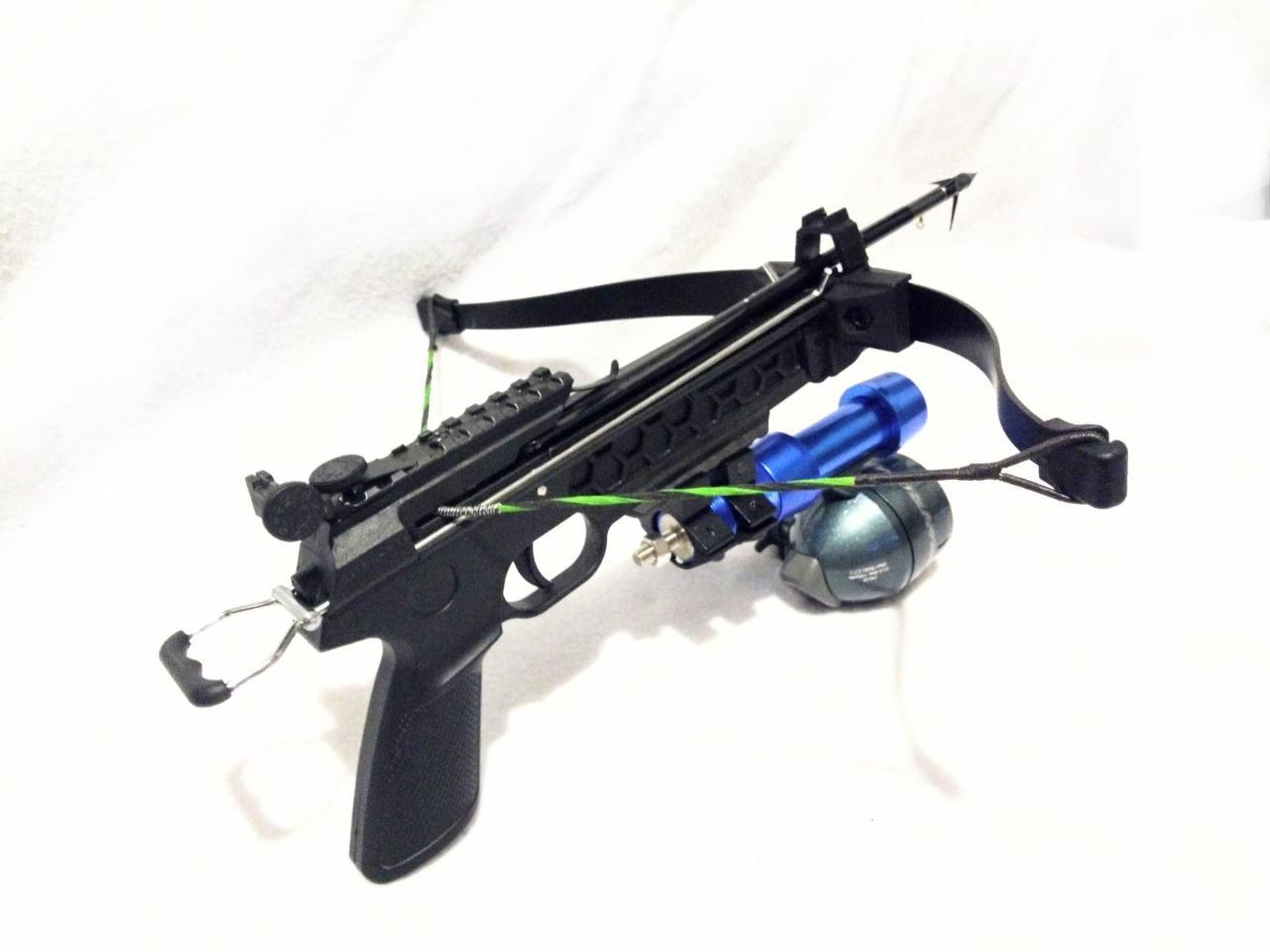 Safe, precise, and compact, the all-new  Mongoose is a self-cocking pistol crossbow. With a draw weight of 80 lbs the Mongoose is fun to shoot with outstanding performance, the set is complete with 3 X bolts, 3 X 6″ fishing  ,8 lbs fishing rail and 11 inch fishing bolt with broadhead.
Specifications:
•Ultra light construction, it only weights 1 lb 8 oz (without attachments)
•Width: 12″​
•Width: 14″
​ (very compact for a 80 lbs crossbow)
•175 ft/sec
•Safety
• Upper and lower 22 mm piccatinny rails.
• High quality string, more durable than regular 80 lbs string.
.
What is in the package:
– 3x 2 wing fishing bolts (6 inches)
– 1 x 11″ Shark fishing bolt with fishing broadhead.
– Fishing package.
We sell fishing 2 wing fishing bolts and 11″ shark fishing bolts if you need spare ones.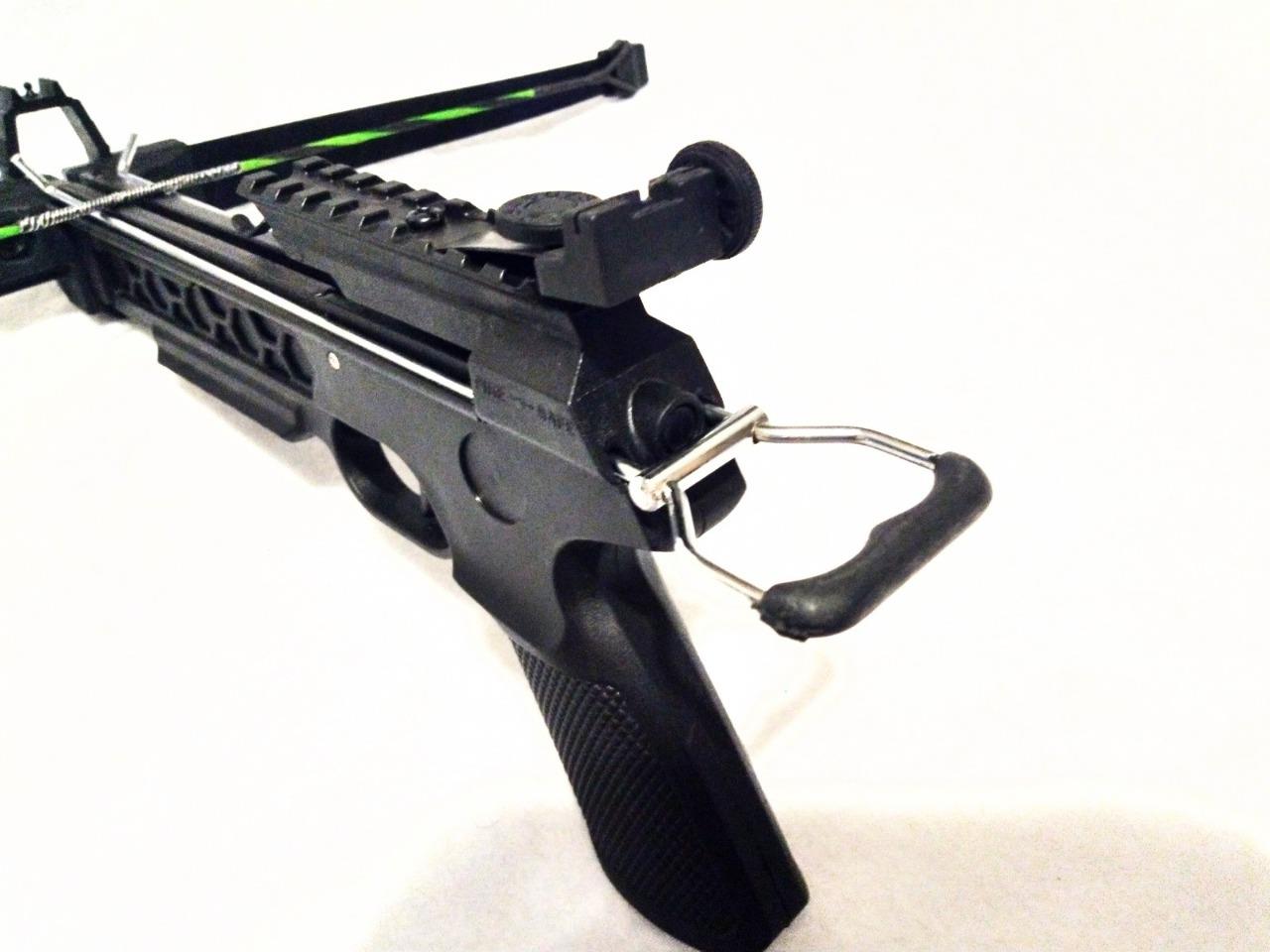 PUSH IN SAFETY SYSTEM , 22 mm & PICCATINNY RAIL .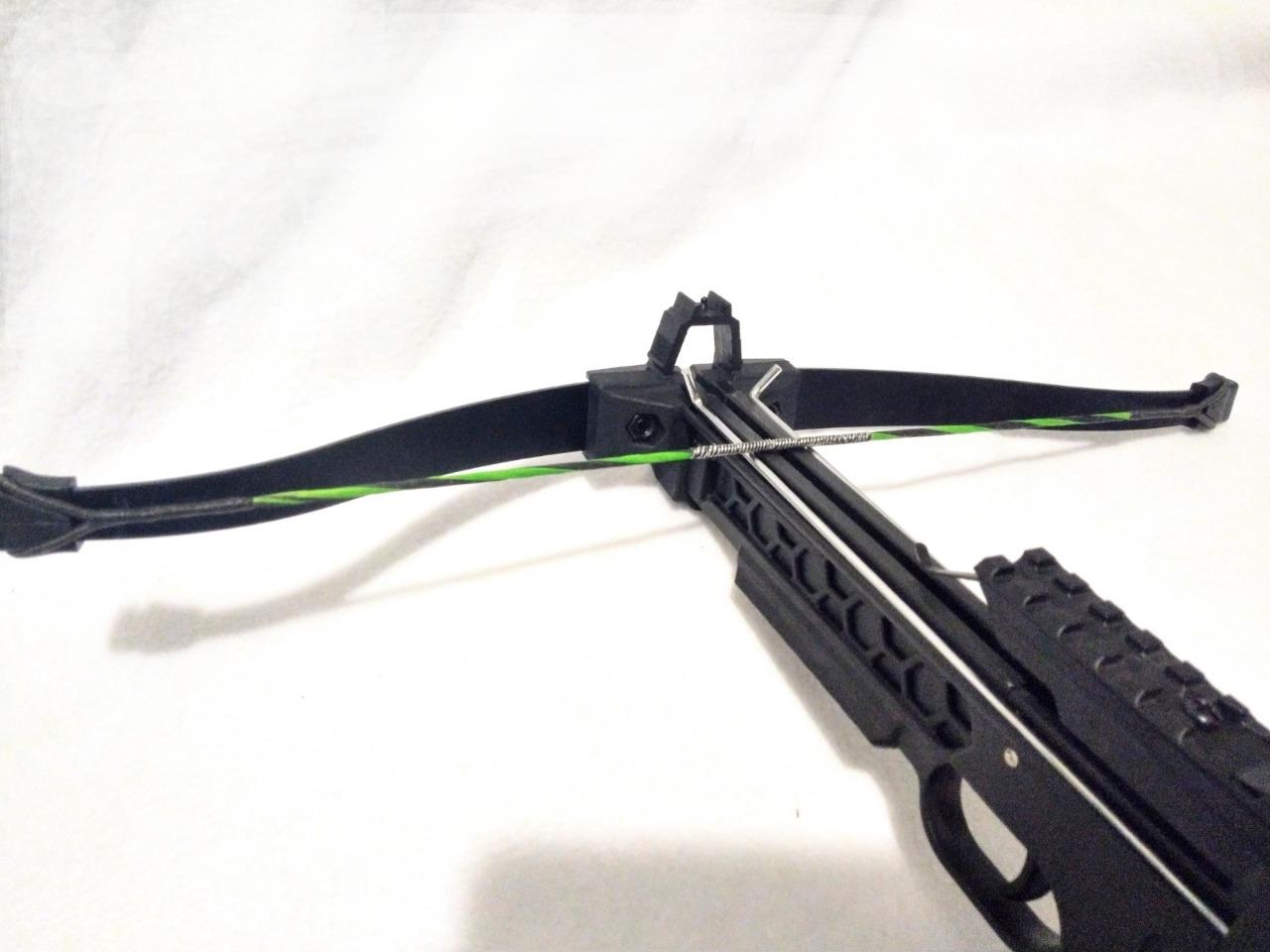 HIGH QUALITY STRING AND DURABLE STEEL LIMBS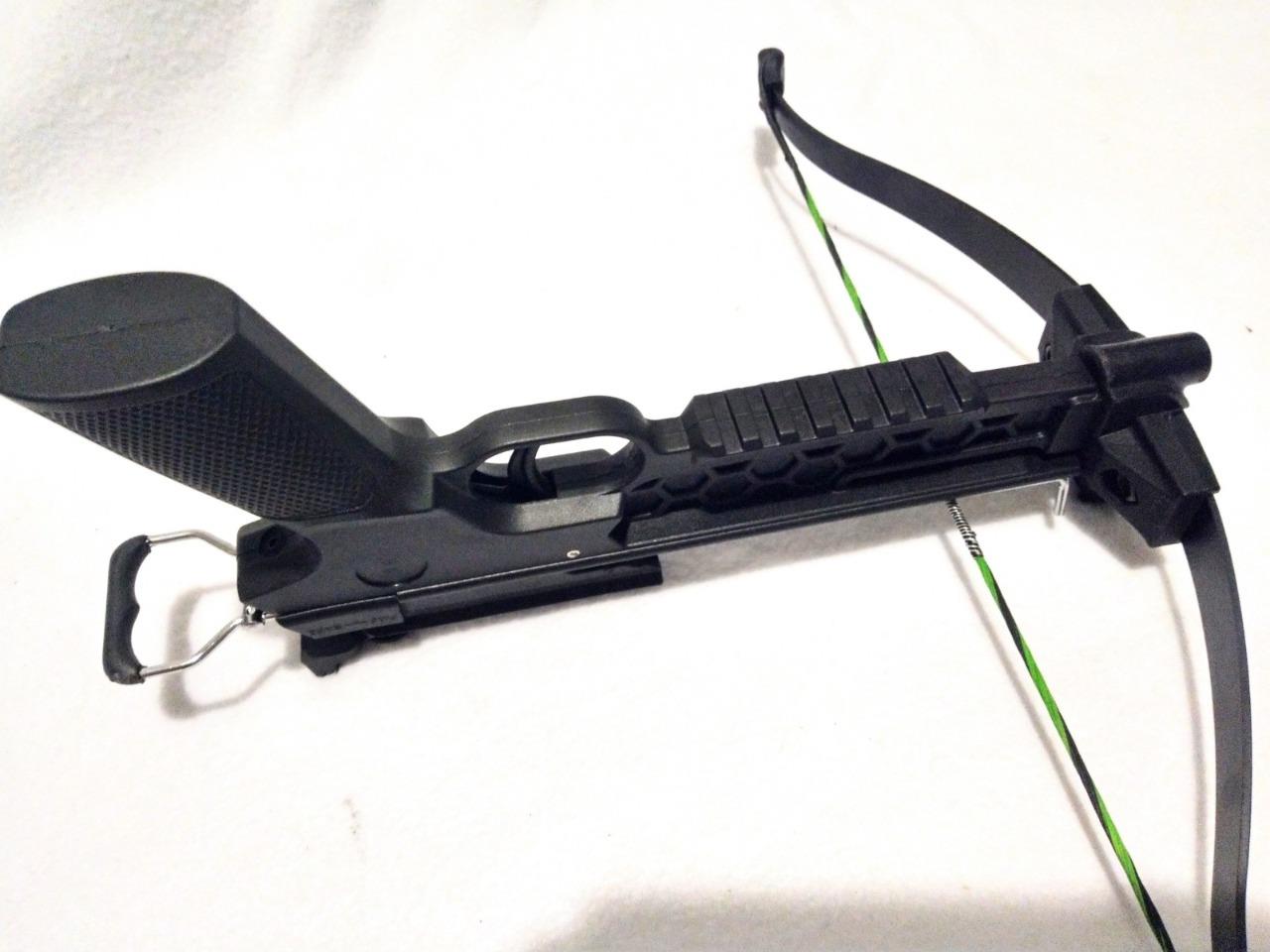 LOWER PICCATINY RAIL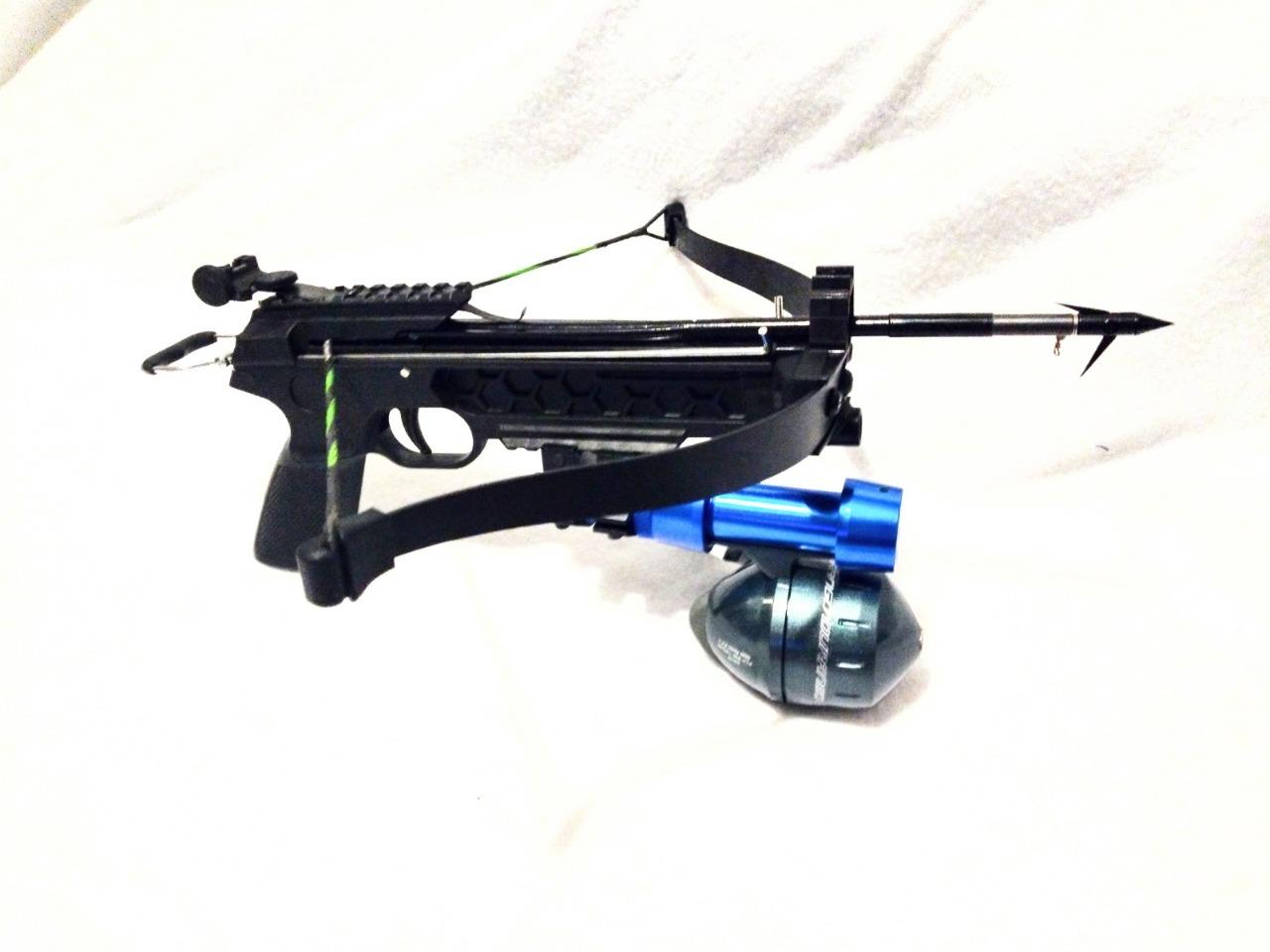 FISHING SET UP COMES WITH 11″ SHARK FISHING ARROW AND FISHING KIT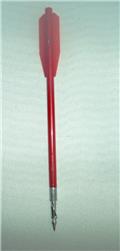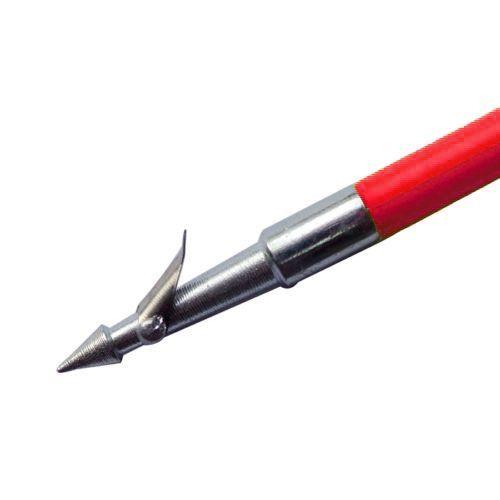 IT ALSO CAN SHOOT  6 INCH FISHING BOLTS AND REGULAR 6 INCH BOLTS
Safety tips
Please make sure you follow the steps below to cock the string:
Put the SAFETY SWITCH in FIRE Position;

Pull the string backward to the end, until you here a click sound or the string hit the very end wall;

Now you should see the SAFETY SWITCH in SAFE Position automatically and the string has been cocked and locked. Before fire a shot, you will need to put the SAFETY SWITCH in FIRE Position, and then you can pull the trigger to fire. Never dry fire the crossbow, which means you will need to always fire with an arrow on it.
Disclaimer
You must be over 18 years old to bid, buy and/or use crossbows and pistols. We are not responsible for any damages arose from the use of this item. Please consultant your local regulation before you purchase from us.
---