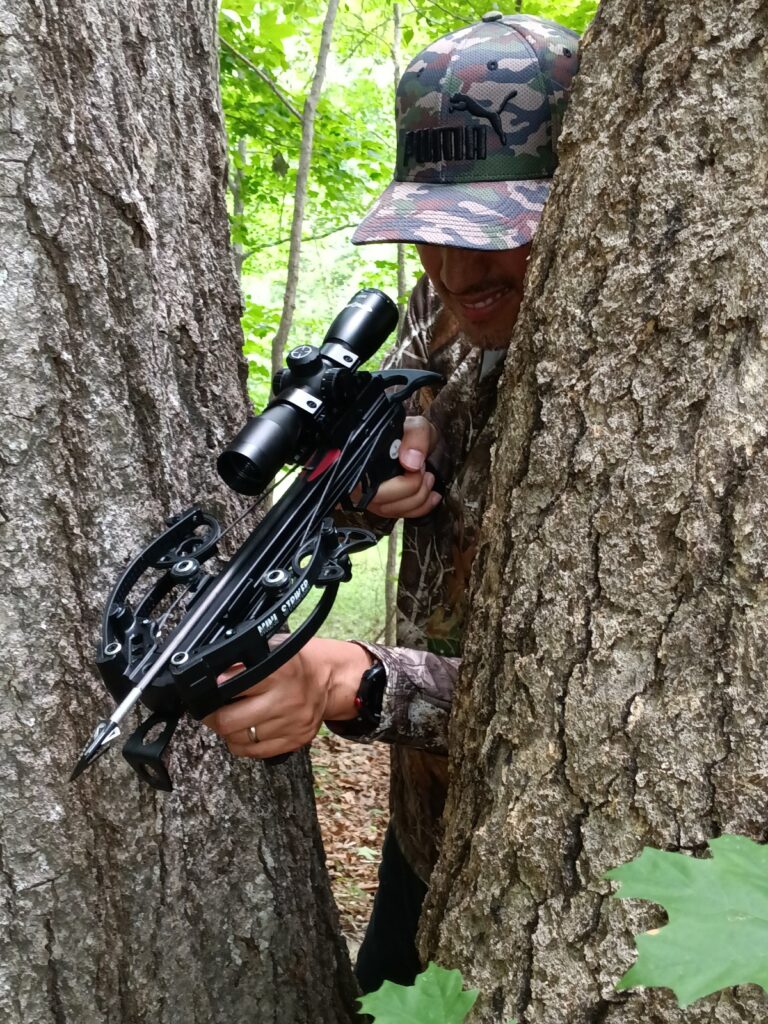 Small and lethal
-The MINI STRIKER is the fastest and most powerful and narrowest pistol crossbow in the market by far.
-Up to 330 FPS using regular pistol crossbow bolts, something unheard of in a pistol crossbow until now.
– It has the maneuverability of a pistol crossbow , only 5″ from axel to axel when cocked.
-Integrated crank with 3 x mechanical advantage for an easy 40lbs pull.
Mini Striker Pistol Specs:
Draw weight: 120lbs

Speed: 220 fps to 330 fps

Kinetic energy: 25.25 ft⋅lbf

Power stroke: 7″

Crank system draw weight: 40 lbs (3x mechanical gain)

Cocked axle to axle with : 5″ Resting axle to axle with : 8.75″

Length: 15″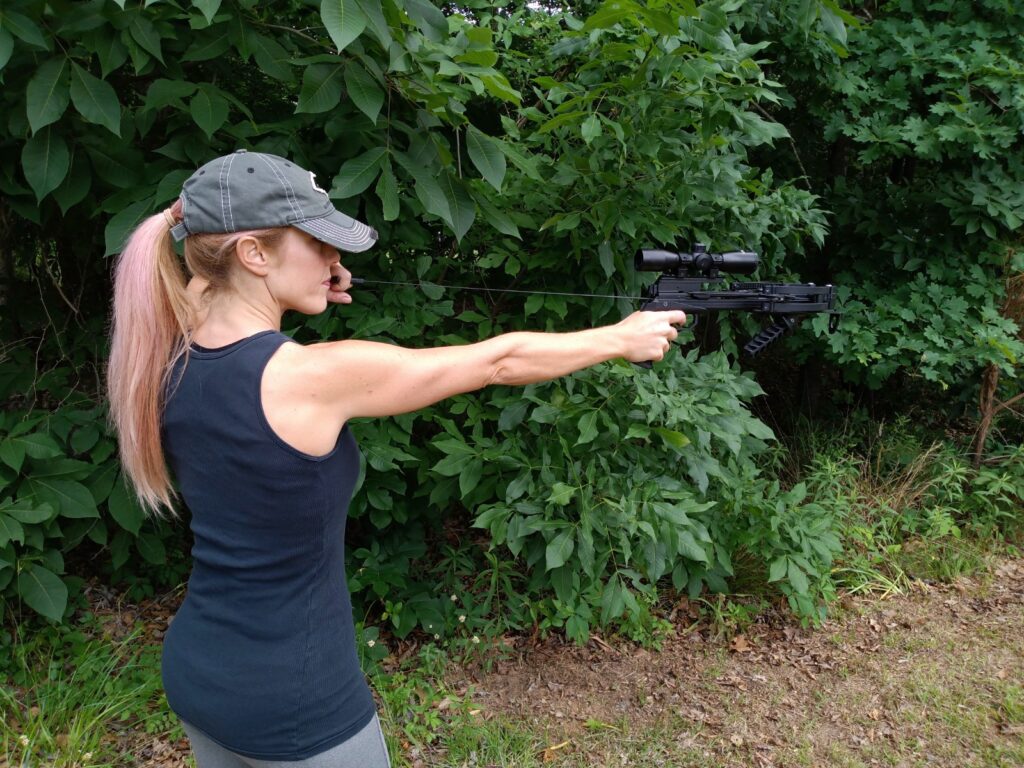 Built in Crank Handle
Very easy to use crank handle integrated in to the body of the Mini Striker, allows you to cock the crossbow in less than 1 second.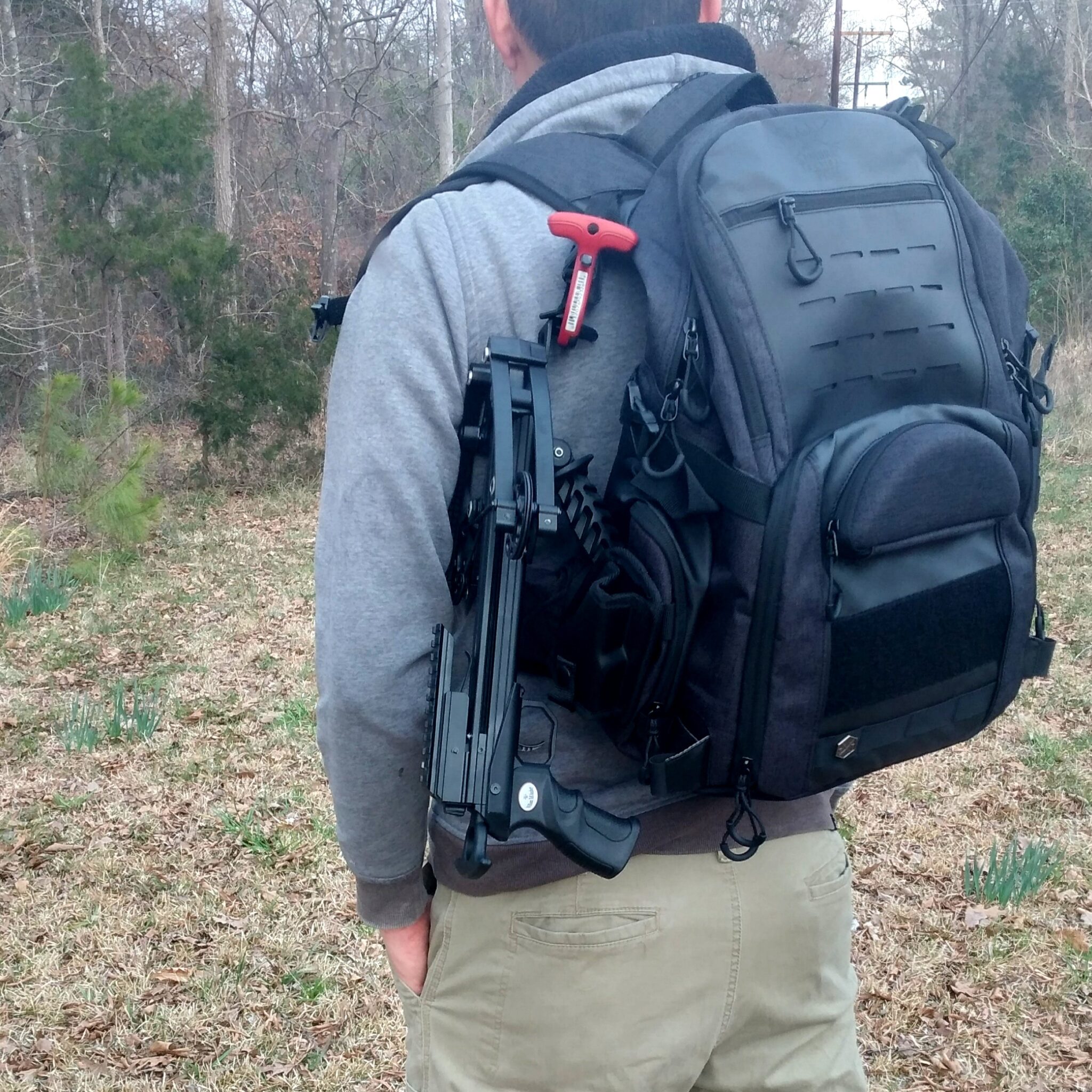 Very Easy to Carry
Weights only 2.46 lbs, it very eastly attaches to a back pack , a belt or can be just carried inside a standard back pack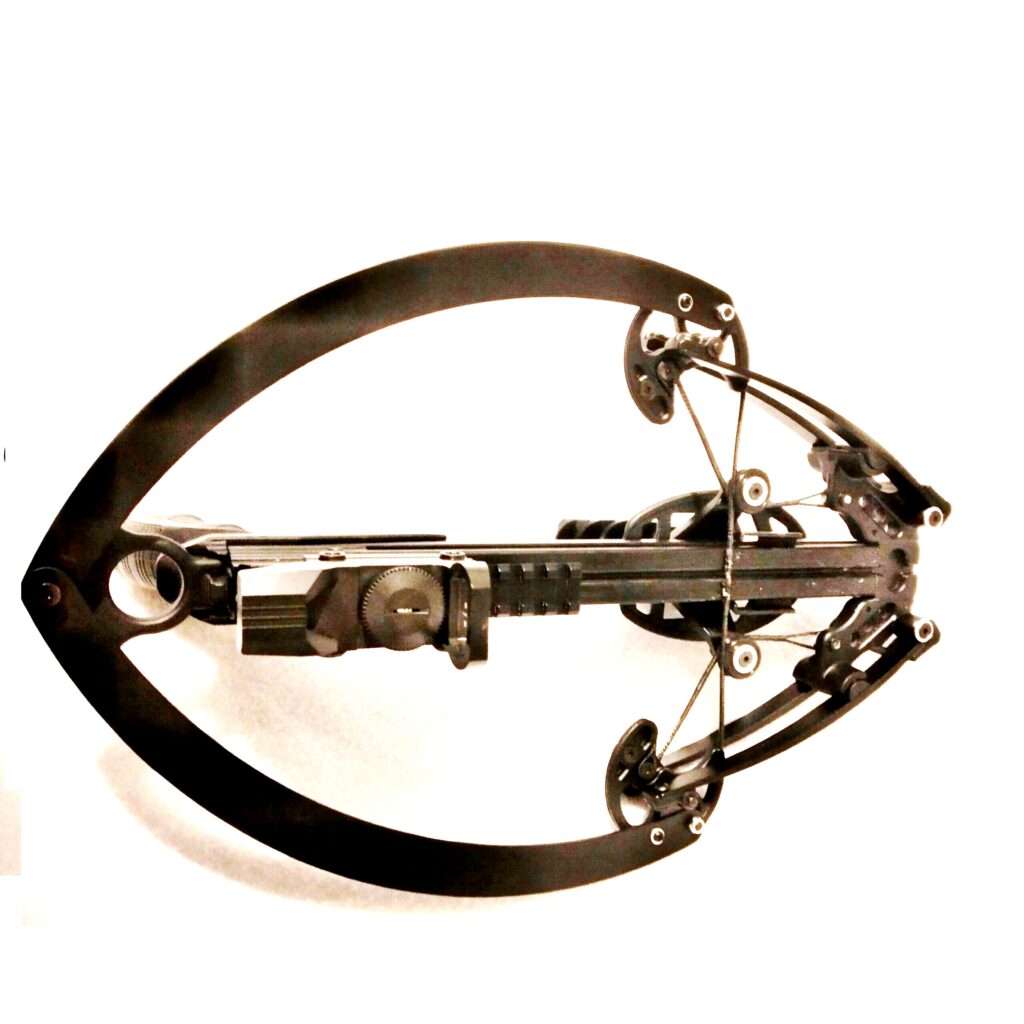 You Can Replace Strings Yorself
The string can be replaced with a regular bow press , or the Mini Striker bow press you can purchase in our store.
Most maintenance including replacing limbs can be done using the tools included in the box.
Hunting bolt fit broadheads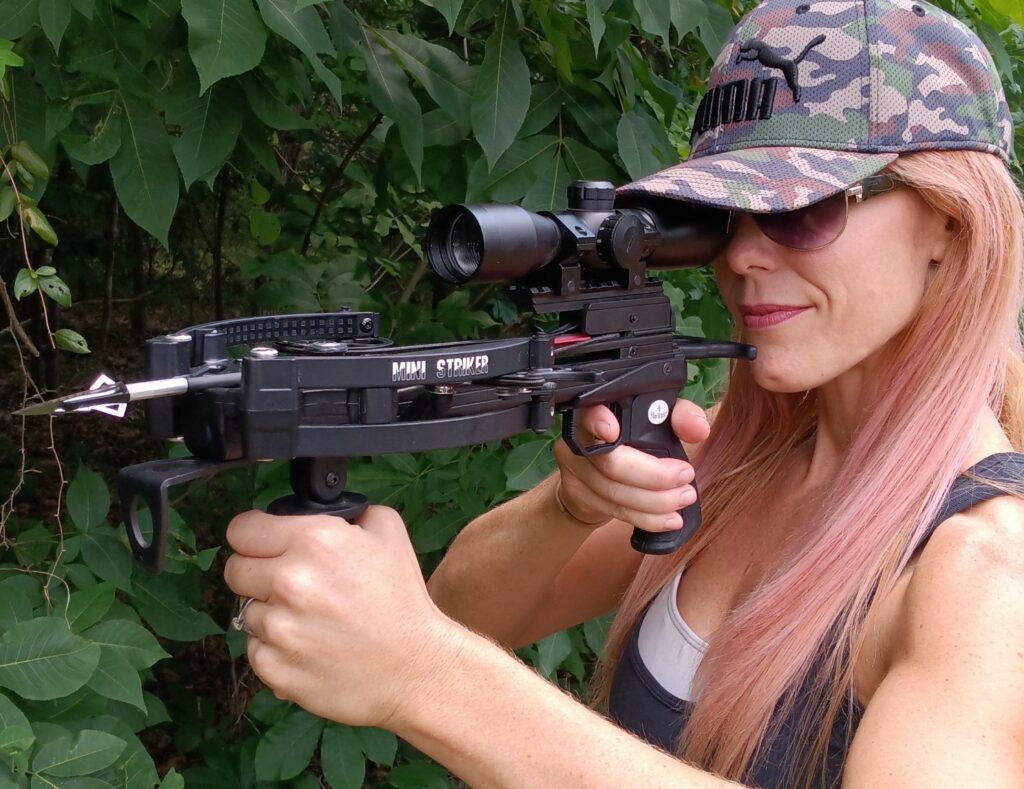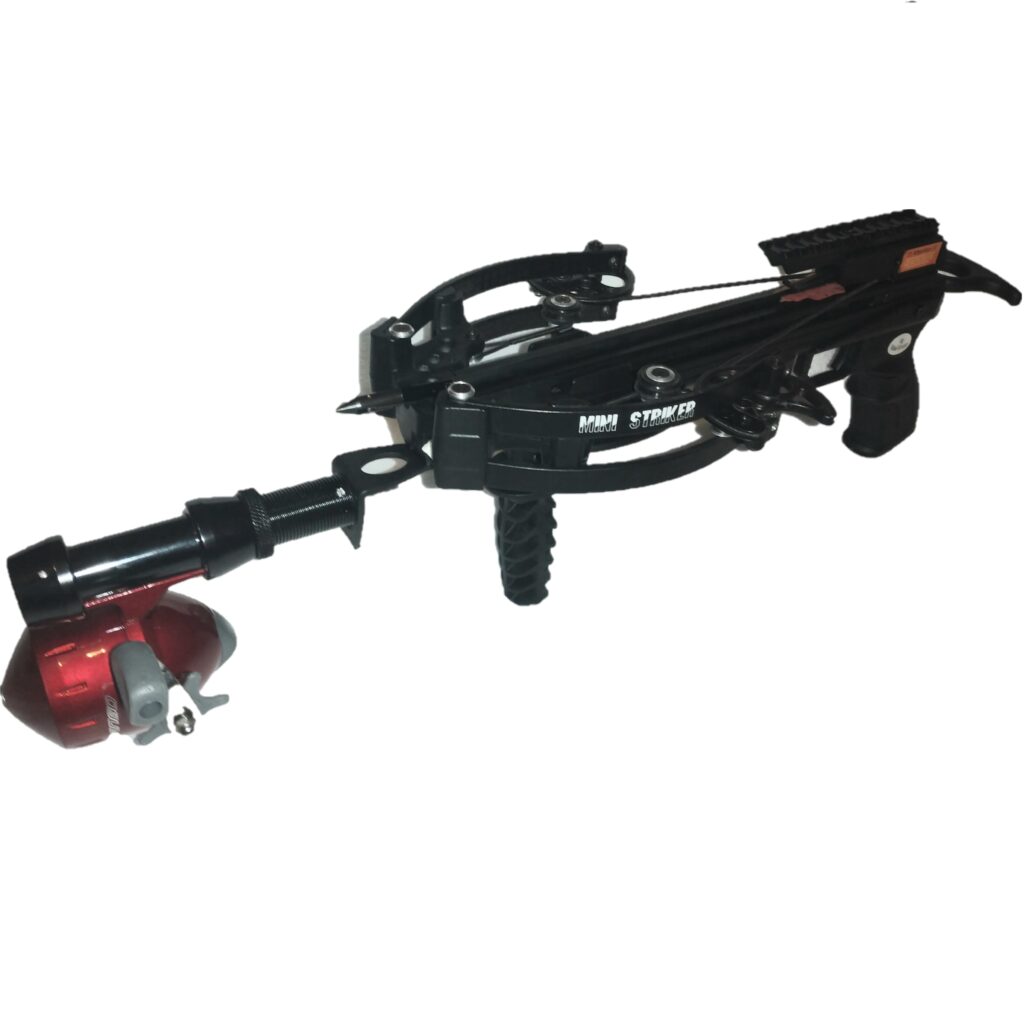 Great for fishing
Switch to fishing crossbow just by attaching a bow reel seat and a reel to the front hook.
Add Your Heading Text Here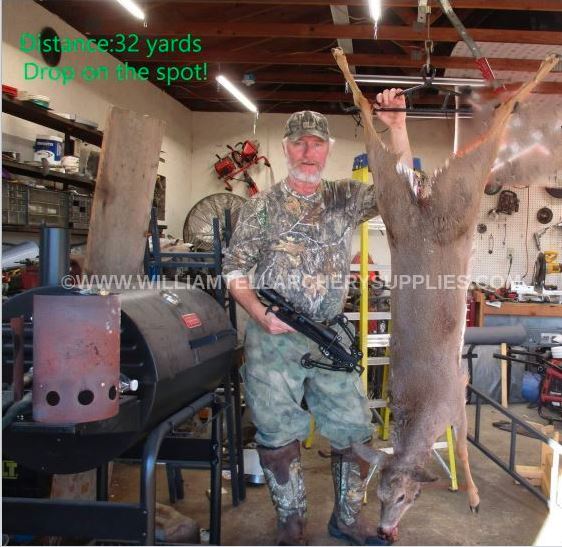 We dropped this one form about 35 to 40 yards using the broadheads that came with the bolts.
It is incredible what this thing can do.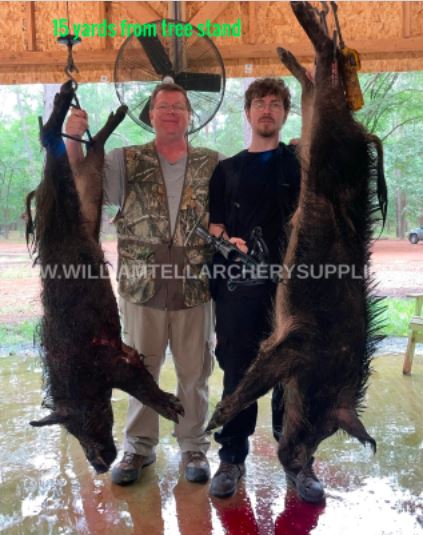 My name is XXXXX, my father and I recently tested out your 320 fps Mini Striker on wild boars, over at Texas Wildwood Hog Hunts, located in Centerville, Texas.
Both of us are extremely impressed and well satisfied.
The hog in the attached picture was 150lbs, shot at about 15 yards from a tree stand, using our own modified broad-head, attached to a Mini Striker bolt.
It only took one shot from the Mini Striker (in his lungs) to put him down.
To mine and my father's knowledge, no one else has used the Mini Striker to put down a hog of this size. We both consider this feat to be quite the testimony of its power and effectiveness.
William Tell Archery Supplies
Average rating:
0 reviews