LARP
Horseback Archery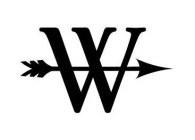 William Tell Archery
Concept Crossbows
30 lbs Real wood mongol Bow  For LARP or horse archery
This is a durable and authentic looking bow that is perfect for LARP. With its light draw weight, this bow will make a safe and fun addition to the game. The Small Ready for Battle LARP Bow pulls about 30 pounds at 26 inches and is completely made of mulberry wood with a synthetic leather wraps and handle so it fits it perfectly with period themes. The bow can be used by left or right hand shooters and has a nice suede wrapped handle. These also make for great youth bows and horse riding archery.
Key Features:
Includes a bowstring
Grip reinforced with wrapping
Very easy to string, does not require a bow stringer
30 lb. draw weight at 26 inch draw length
47 inch long
Materials:
Made from mullberry wood , suede leather covers and handle.
String made of multiple Dacron strings
Wrapping is suede leather
Please contact us if you have any questions!!