Product Description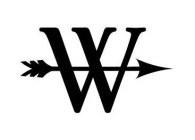 William Tell Archery
The WT- FALCON Slingshot is designed to offer revolutionizing performance to hit your targets. It features two magnet magazines and a tactical light for night hunting, which makes it absolutely versatile and fun to use. This hunting slingshot has an extended foldable wrist brace for added strength and stability. Once you set out for hunting with this slingshot, you will be slinging ammo down the range all day. Its contoured soft touch grip feels great in your hands.
Quality tested and ensured for maximum durability

Designed with only the toughest, roughest users in mind

Tempered steel yoke and arm support

Highest quality tubular thrust bands

Arm support designed for comfort and greater velocity

Fold-up design for easy storage and carrying

Tactical light

Two magnet magazines in the wrist band , makes easy carrying and loading your steel ammo.