Product Description
Ballista





 






Pistol crossbow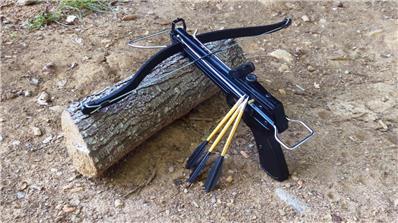 80 lbs Mongoose Pistol  Crossbow 
William Tell Archery
Concept Crossbows
We sell spare parts for all our products at a very reasonable price, unlike other brands who require you to send your item back to them so they can charge you for service,S&H and other charges.
Powerful , compact the 80 lbs Mongoose features a more durable steel cable (last 100X more than regular string) which sets it apart from similar pistol crossbows.
It also features a stirr up and hand pull which make it easier to cock.
The stock is made out of industrial level nylon and aluminum.
Perfect for small game hunting or just target practice in  the backyard.
Features
– Nylon frame (similar crossbows have less resistant plastic frames)
– Steel cable (more durable than the more common nylon strings)
– Can use steel cables or common nylon strings)
– Double dial sights
– Brass safety dial
Specifications
Weight 850 gms
active range:144 ft
Tension test straight draw: 80 lbs
FPS: 190
Size:10 X 17 X 5 inches
Body : Nylon
String : Steel
What is in the package:
1 x Meerkat pistol crossbow
5 X Aluminum bolts
12 X Plastic bolts
3 x replacement pads
1 x replacement stirr up band
1 x replacement limb tips (2X)
WT MONGOOSE 80 LBS PISTOL CROSSBOW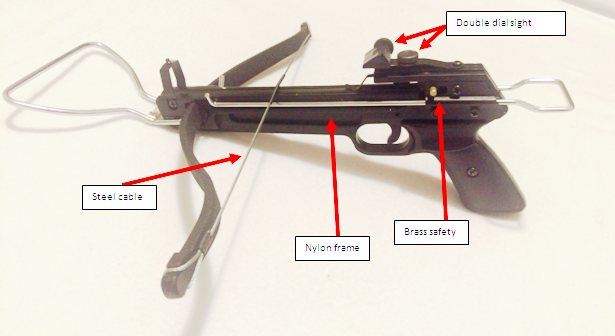 BRASS SAFETY LOCK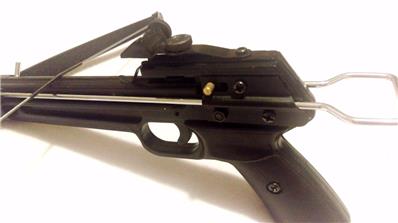 DOUBLE DIAL MECHANICAL SIGHT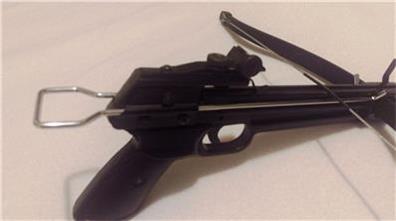 STEEL CABLE