Product Description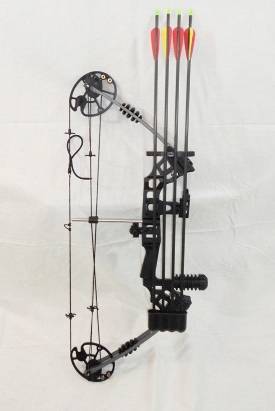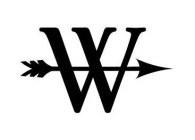 William Tell Archery
Concept Crossbows
20-70 lbs WT-120  compound
bow kit
The WT-120  offers what you need
Package offers amazing shootability in a grow-with-you bow without breaking the bank. With a draw weight range of 20 lbs. all the way up to 70 lbs. and draw length adjustability from 17″ out to 29″, the WT-120 offers the perfect fit for virtually any archery or hunting enthusiast. The WT-120 also offers installed silencers, 5 pin sight with light, Max-Preload Quad Limbs, string suppressor, ergonomic grip and MV-Cam system. The WT-120 sends arrows cruising at a blistering IBO speed of 320 fps and features a 8″ brace height, 75% let-off and 30″ axle-to-axle height. Archers and bowhunters of nearly all ages and experience levels are sure to love the lightweight 3.6-lb. build and adjustability the WT-120 offers. Package comes ready to hunt with arrow rest and stabilizer, peep sight, D-loop and 12 practice arrows
Specs: 
Brace Height: 8″ 

Draw Weight: 20-70 lbs 

Draw Length: 17″-29″ 

Axle-to-Axle: 30″ 

IBO Speed: 320 fps 

Dexterity: Right Handed 

Left off: 75%-80%

Weight 3.6 lbs
WT-120 Package Includes: 
Peep sight

Dampers

5-Pin with  Sight 

 Light.

String Loop 

WT 4 Arrow Quiver

12 x 30 inch hunting arrows

Arrow Rest

3.5″ Stabilizer 
WT-120 HUNTING BOW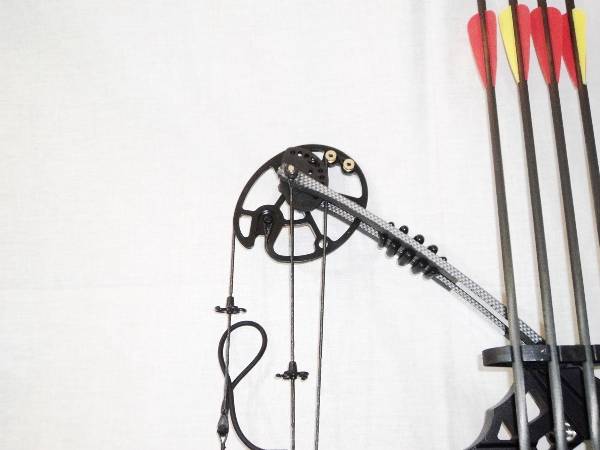 WARRANTY
This product is covered with a 1 year warranty from the moment of purchase.
This warranty covers the limb assembly.  Not covered are: strings, cables, arrows,; damage caused by abuse, dry firing, modification or failure to perform normal maintenance; or any other expense, consequential damages, coincidental damages, or incidental expenses including damage to property or person. There are no other warranties expressed or implied. 
You must be over 18 years old to bid, buy and/or use crossbows and pistols. We are not responsible for any damages arose from the use of this item. Please consultant your local regulation before you purchase from us.